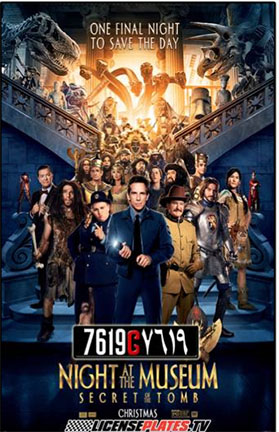 US-based Guyanese businessman Jerome Bulkan has been making a name for himself as the CEO of LicensePlates.TV, a Fort Lauderdale, Florida-based company. For the past 15 years, the company has been making custom plates for car collectors and museums and then a telephone call led to it manufacturing authentic-looking metal license plate props for film and television.
LicensePlates.TV has since supplied automotive props to Hollywood and TV studios for nearly 200 movies and TV shows including – The Fast and The Furious, Deadpool 1 and 2, Night At The Museum, The A-Team, The Man In The High Castle, 2012, The Fault in Our Stars and Transformers. It has also provided props for television commercials for companies such as: Fiat, Chrysler, Alfa Romeo, Mercedes-Benz, Jaguar-Land Rover, BMW, Mini, Audi and Geico Insurance Company.
Jerome grew up in the ancient county of Berbice at Fort Wellington then New Amsterdam and finally at Happy Acres (Montrose) before he migrated with his family to the US in April of 1979.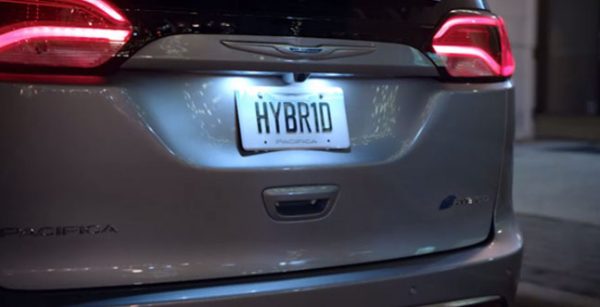 Jerome along with his father and brother had the idea for an e-commerce business long before the business model was ever popular. Their customers were mainly car collectors and museums but then they realized over time that there was a bigger market in music studios and advertising agencies. According to Jerome, "People have an emotional attachment to custom license plates and especially like ours because our plates look upscale and authentic with embossed raised letters and numbers using aluminium."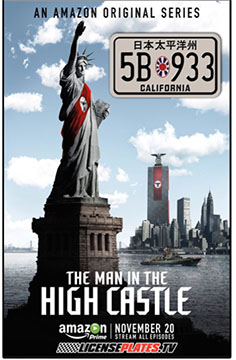 A representative of Universal Studios during a search on Google found the company online and in 2006 LicensePlates.TV received a call from the props division of the film, Charlie Wilson's War starring Tom Hanks and Julia Roberts. The prop master was sourcing a selection of authentic looking plates from Pakistan as well as several sets of replica license plates for US Congressman Charlie Wilson on whom the movie was based. After going through a few photographs of the plates that the script required the team at Licenseplates.TV knew right away that they could provide the perfect replicas of the unique Karachi, Pakistan and US Congressman's license plates and they went to work immediately. Once the production on Charlie Wilson's War was completed and the movie screened the studio was impressed and word quickly spread in the industry. That was all it took before their telephones were ringing off the hook with every major Hollywood studio contacting them to design and manufacture metal license plate props for film and television. The team of LicensePlates. TV who had gone to watch the screening beamed with pride when the scenes with their plates hit the screen and the rest is history.
Hollywood studios already impressed with the authenticity of their plates had another reason to be impressed and this had to do with their quick order process. Jerome noted that real reason behind this was because of dedication of his employees and high-tech equipment. He further added that because of the high definition cameras used in movie productions every tiny detail on a set is easily captured which of course led to directors and prop masters demanding authentic made plates instead of once common plastic, cardboard and foam plates. Jerome has built strong relationships with the prop masters who over the years have counted on him for his background and expertise in this field. He spends time brainstorming and creating various options if necessary so as to create the absolute best plate for a movie or commercial. LicensePlates.TV also specializes in research and development. In fact, they have an extensive database and library of both hardcopy and digital historical and present-day information. This includes examples of license plates from all over the world. Their records date back 100 years and include photos, data and layouts of hard-to-find as well as every-day plates. They don't just provide plates for cars but extend their services to motorcycles, trailers, and commercial vehicles. These plates are on everything from police and emergency vehicles, to diplomat plates, to the common cars and trucks used by the general public.
After all these years LicensePlates.TV is still the preferred manufacturer to design and manufacture license plates for movies with perfect colours, fonts and layouts. The latest movie they have worked on is a supernatural-horror-thriller called Antlers (name may change for the release of the movie) being shot in British Columbia, Canada. The movie is set to be released by next fall.
Jerome further said that not only do they provide plates for movies, but now Netflix and Amazon hire them for their television series and online productions. "We just completed work Season 4 of the Amazon Studios series called 'The Man in the High Castle'," he said.
The company has a lot of resources to accommodate all orders and a strong team of experts mainly based in the US but also some overseas.
Jerome mentioned also that there is room for the company to grow. Their objectives are to continue to innovate and adopt new technologies to keep up the demands of the industry. "As content becomes more important in the movie business as well as in digital world, there will be more demand for products. We want to be able to accommodate those orders with the latest high-tech equipment as well as the fastest and most efficient processes," he said.
The company is ever evolving and continues to target new customers who prefer to have their own personalized plates or want to give them as a gift. Jerome credits the training and experience they received growing up in Guyana which provided them the necessary tools and motivation to create LicensePlates.TV.
Around the Web