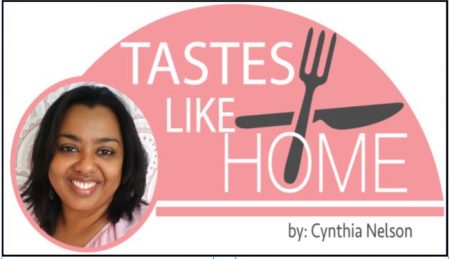 Hi Everyone,
The year is still new, so hopefully you're still in a resolution frame of mind. Hopefully you are committed to cook more at home in 2018, right? I am going to suggest six make-ahead sauces and seasonings to stock in your fridge or freezer that will help with your meal prep and cooking.
Ginger-Scallion Oil
This is like a mother sauce – it works as a garnish, a condiment and a seasoning. Enticingly fragrant, savoury and delicious, this ginger-scallion oil will enhance everything to which it is added. Spoon it over steamed seafood and vegetables, boiled or steamed rice, noodles or ground provisions. Makes a good pairing with steaks and chops too…..
To continue reading this article
Comments

Hi Everyone, Guyana opened its latest fast food restaurant chain in December – Burger King – and from all accounts, it's a huge success.

Hi Everyone, Today marks the beginning of the 12th year of this column, Tastes Like Home.

Hi Everyone, Today is Old Year's Day and that means that homes across Guyana will be making the traditional end-of-year Cook-up Rice.

Hi Everyone, At this time of the year several people always say to me, "I'd love to come to your home one Christmas; I can just imagine the fancy things on your table." I laugh and shake my head; "You'd be disappointed; I keep it traditional at Christmas.

Hi Everyone, Are you stressing about the upcoming Christmas meal? Trying to determine what to make?