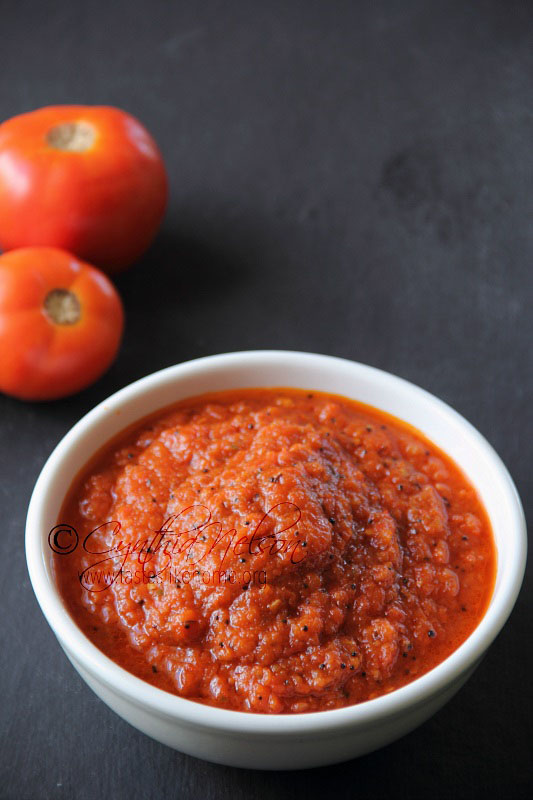 Hi Everyone,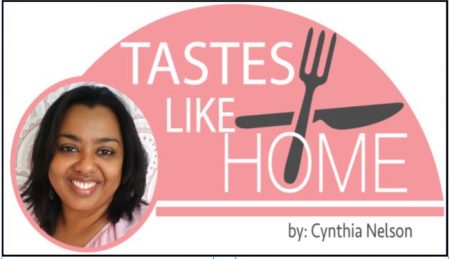 One main ingredient. Two versions of a chutney. One cooked. One raw. Both will make you swipe your fingers across the plate for a last lick.
Eating seasonally is a gift of nature. Trees and plants readily give of their fruits and themselves to nourish us. At their peak of freshness and perfection, there is very little cooking to be done; and even when cooked, it is done just enough to concentrate the flavour and yield variations of its taste and texture.
Tomato season has started – orbs of the red, plump fruit are piled high on stands; pieces of cardboard with their price per pound crookedly stuck between or at the side of them. One sets out to buy only a couple of pounds, because, you know, there are still a few left back from last week's purchase that are yet to be used. However, when the vendor weighs the bag of carefully curated tomatoes and tells you the price for the 5-pound heavy bag, you readily hand over the money in exchange as if that is exactly the quantity you wanted to buy.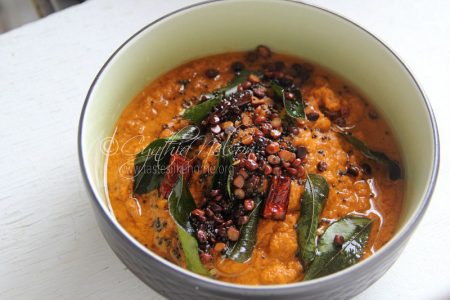 Among the many things I like to do with tomatoes is turn them into a chutney – sometimes pulpy, sometimes creamy smooth; sometimes cooked, sometimes raw; never disguising the star of the dish – the tomato. Both versions of this South-Indian-style chutney are less complicated and time consuming than most traditional pickles. Tomato chutney honours the ingredient by keeping things simple, instead of complicated. The added ingredients elevate and enhance.
Chutneys may appear in small bowls on a table with dishes of grandeur but do not underestimate their ability brighten and focus your meal. On their own, with only a piece of roti, bread, or a plate of hot plain rice, chutneys transform your meal from simple to sumptuous.
I very much enjoy both versions of tomato chutney, however, I use the cooked version in other ways too – as a dip, a spread and the sauce base for pizzas and flatbreads.
Tomato Chutney (Raw)
INGREDIENTS
●3 tablespoons vegetable oil
●3 tablespoons chana dal or split peas or raw peanuts, cashew, or chopped almonds
●1 teaspoon mustard seeds
●1 teaspoon whole jeera (cumin seeds)
●Chopped hot pepper to taste
●3 cloves chopped garlic
●Salt to taste
●½ cup finely grated coconut
●2 heaped cups chopped ripe tomatoes
●2 tablespoons water
●½ teaspoon sugar
For tadka/chunkay:
●2 tablespoons oil
●1 tablespoon chana dal or dried split peas
●½ teaspoon mustard seeds
●6 – 8 curry leaves (if you have)
DIRECTIONS
1. Add oil to pan and place over medium heat. Fry dal or nuts until golden then add spices, pepper and garlic; season with salt. Cook until fragrant and garlic is golden. Stir in coconut and immediately remove from heat.
2. Add the tomatoes, sautéed ingredients and sugar to a blender along with 1 – 2 tablespoons of water and puree to your desired consistency. I like it creamy, so I pulse until smooth.
3. Transfer the chutney to a heatproof bowl.
4. Heat oil and fry the dal/peas until lightly brown; add mustard seeds and when they begin to pop, add the curry leaves and immediately remove from the heat and pour over chutney. Stir to fully incorporate the spiced oil into the chutney. Let sit for 2 – 3 minutes before serving.
Tomato Chutney (Cooked)
INGREDIENTS
●1 ½ pounds ripe, firm tomatoes, rinsed, pat dry, and quartered
●1 cup coarsely chopped onions
●10 cloves garlic, peeled and crushed
●Chopped hot pepper to taste
●1 tablespoon tamarind pulp, or, to taste (optional, see notes)
●4 tablespoons sesame oil (vegetable oil can work)]
●1 ½ teaspoons mustard seeds
●¾ teaspoon whole jeera (cumin seeds)
●Salt to taste
DIRECTIONS
1. Add the tomatoes, onions, garlic, hot pepper and tamarind pulp, if using, to the jug of a blender and puree until smooth.
2. Add oil to a pan and place over medium heat. When oil is hot add mustard seeds and as soon as they start to pop, add cumin and cook for 30 seconds.
3. Pour in tomato mixture and toss to mix with spices and oil and add salt to taste. Cook until the mixture reduces and change colour – it will get darker, more concentrated in colour; the oil will separate/seep from the mixture at the edges or as bubbles in the middle of the chutney.
4. Remove from pan from the heat and transfer the chutney to a bowl to cool to room temperature before serving.
5. Chutney can be made a couple days ahead of use and be brought to room temperature before using. Stored in an airtight container in the refrigerator, the chutney can last for 2 weeks.
NOTES
●Tomatoes, even when ripe tend to be tart so you can omit the tamarind pulp if you like.
●Alternately, you can add a little sugar to the chutney to balance the tartness but not so much that it makes the chutney sweet.
●A tablespoon of chopped ginger to the ingredients to be pureed gives additional flavour.
●Nuts or grated coconut, can be added to the chutney. However, you will need to sauté the nuts/grated coconut with the other ingredients first, then puree the chutney.
Cynthia
Around the Web