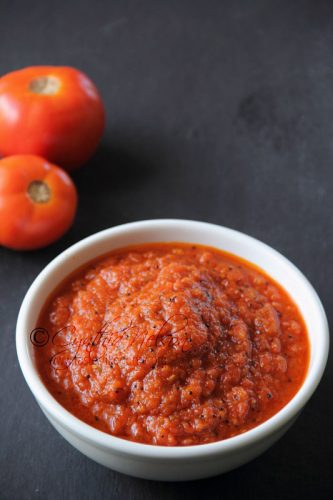 Hi Everyone,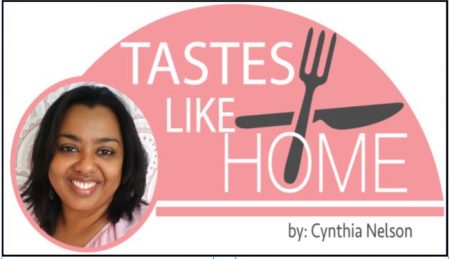 One main ingredient. Two versions of a chutney. One cooked. One raw. Both will make you swipe your fingers across the plate for a last lick.
Eating seasonally is a gift of nature. Trees and plants readily give of their fruits and themselves to nourish us. At their peak of freshness and perfection, there is very little cooking to be done; and even when cooked, it is done just enough to concentrate the flavour and yield variations of its taste and texture.
Tomato season has started – orbs of the red, plump fruit are piled high on stands; pieces of cardboard with their price per pound crookedly stuck between or at the side of them. One sets out to buy only a couple of pounds, because, you know, there are still a few left back from last week's purchase that are yet to be used. However, when the vendor weighs the bag of carefully curated tomatoes and tells you the price for the 5-pound heavy bag, you readily hand over the money in exchange as if that is exactly the quantity you wanted to buy…..
To continue reading this article
Comments

Hi Everyone, Picture this: finely chopped onions cooked slowly until soft and sweet; tomatoes cooked on low heat until they break down and melt, rustically pulpy; crushed garlic so soft that it creams easily when pressed against the back of a spoon.

Hi Everyone, Most of the times when we cook, we chop, soften, mash and stir ingredients, bending them to our will to create the dish we want to make.

Hi Everyone, What's Cooking is a series in which I answer questions and share advice about food and cooking that you may have but are too shy to ask.

Hi Everyone, As a self-confessed weekday vegetarian, my friends tease me that I have it easy during Lent; that I have a readymade forbearance.

Hi Everyone, I'm rubbing my hands with glee – it's Pancake day on Tuesday!