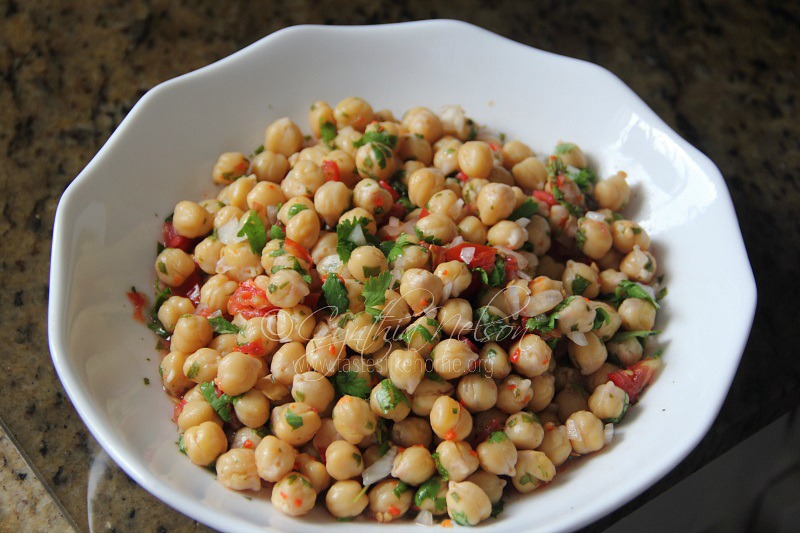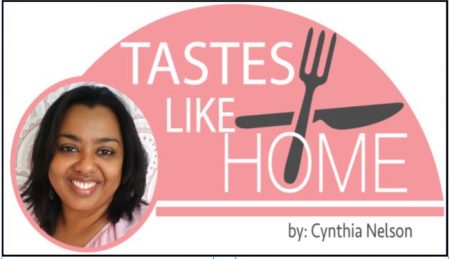 Hi Everyone,
Like many of you, I grew up eating fresh food cooked daily, more than once a day. If there were leftovers, it was always in a very small quantity or portion, never enough that one person could consume it as a full meal. And my mother, God bless her, like most mothers, she ate the "stale food" along with her meal so that there was no wastage. It was not until I moved away from home that I started to eat brought-forwards, fridge-food, stale food, or as some would say, leftovers. I do so for practical reasons.
Most of the times, except when entertaining, I am cooking to feed myself. While it is relatively easy to cook for two, the idea of cooking for one, is, well, pointless. There are many dishes that if you are making them for 1, 4, or 6, the same degree of effort and work have to be put in. Besides, there are certain things like curry, Cook-up, soup and roti-of any kind-that demand you make them in large quantities or batches. Therefore, there is bound to be food for a few days. Actually, it has become a norm for me to deliberately cook food that will last for 2 – 3 days. This semester at college has been more hectic than usual and I found myself cooking only on the weekends, for the entire week – making several dishes so that I do not have to eat the same thing daily; I can mix things up. A skill I have learnt over the past 2 decades, is how to reheat food – on the stovetop in different pots and pans, even steamers; in the oven and microwave – all with the aim of making them appealing and appetizing as the day they were made fresh. The "trick" is to know which foods are best heated up where and how. For example, re-steaming my stuffed Bao buns instead of microwaving them; putting my pastry in a heated oven on a sheet pan; reheating dhal on the stovetop in a small saucepan and adding a little boiling water if necessary to improve the consistency; covering the plate of cooked rice, first with greaseproof paper, then topping it with a microwave cover to steam-heat the rice and make it fluffy; reheating curries and stews separately from whatever starch will accompany them before assembling the dish. Told you I learnt some stuff.
Of late, I have taken to making a distinction between food I deliberately make extra (for a couple of days) and food that I consider to be leftover. Let me explain. Leftovers, for me, have now become portions and bits of food that are in excess of what was needed to make a particular dish. The case in point, or cases in point are the subjects of today's column. The plain boiled channa was left over from a recipe of veggie patties, to add the extra would have been too much. The boiled cassava and sweet potatoes were left over from another dish I was making and so too was the Pico de gallo. The cooked ground beef I had left over from a nachos recipe. Leftovers can be challenging – too little in quantity to turn into something or too bland to have on their own. However, they can challenge you to come up with interesting ways to use them, turning them into something tasty, sometimes, something new; a different twist on things, so to speak. Well, I found myself in that situation this past week – being challenged to create something out of my leftovers. They turned out to be very delicious, so I am sharing them with you. The one thing that bothers me though, and I do not know if you've experienced this too. When you quickly put together something with the bits and pieces you have at hand, it usually turns out to be very tasty, but, set out to deliberately make the dish, and it only comes close to the original that you created with the leftovers; something always seems to be missing. Go figure.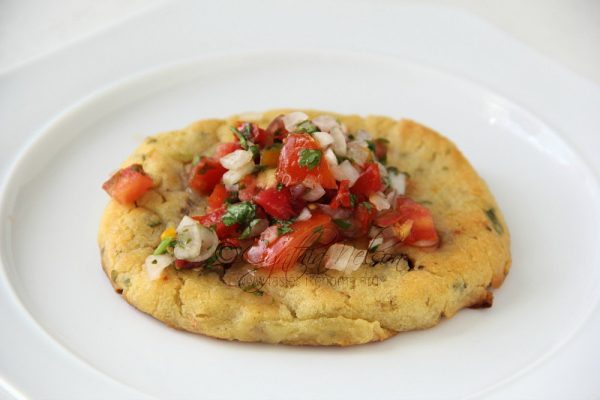 So here is what I did.
Channa & Pico de gallo
I removed the cooked channa and Pico de gallo from the refrigerator and brought them both up to room temperature; I freshened up the Pico de gallo with adding from freshly chopped cilantro/coriander then I mixed it with the channa and let the mixtures sit for 15 minutes, tossing it together every 5 minutes. The result was a briny pickle of channa. It is almost as if it was soused. The crunch of the onions, the creaminess and meatiness of the chickpeas, heat from the pepper, fruitiness of the tomatoes and notes of sour from the fresh lime juice made every spoonful a joy to eat. I enjoyed this so much and I believe you will too, that I am seriously considering making it and refrigerating it in serving size containers so that I can have a healthy snack whenever I want. So good I tell you.
Ground provisions, Mince & Pico de gallo
Removing the center string from the cassava, I tossed the few pieces I had into the bowl of a food processor along with some boiled sweet potatoes and pulsed them together to make a mash. I cooked some onions and hot pepper together with salt and pepper to taste and added that to the mashed ground provision along with some sliced scallions/green onions. An egg was added to bind everything together. At that point, I did not know if I was going to pan-fry or bake the mixture, so I figured I'd play it safe and add the egg to keep things together.
Taking portions of the seasoned cassava-sweet potato mixture, I flattened it topped it with some of the cooked ground beef and added more of the mixture to encase it. Think stuffed cassava patties. I pan fried a couple but then I got too hungry and decided to bake the rest. The result reminds me of South American Pupusas – thick corn tortillas stuffed with a savoury filling. You have got to give this a try. I still had some Pico de gallo left back – it was the perfect accompaniment! The tartness of the salsa fresca was an excellent counterpoint for the sweetness of the sweet potatoes. You can have this for breakfast, lunch, tea, dinner, or just as a snack.
If pan-frying, use a non-stick pan/ and only drizzle a little oil in between each batch; the ingredients are all cooked, so you are essentially heating it through. On the other hand, if baking, cook in a 400-degree F preheated oven for 15 – 20 minutes.
What things have you created with your leftovers?
Cynthia
Pico de Gallo (Salsa Fresca)
The quantity of ingredients depends on a personal preference, but tomatoes form the bulk of the salsa/salad. Here's how to make it.
1. Finely mince some onions, white/yellow/red or a combination. You should get
about a heaped half cup.
2. Grate or grind to a paste, a large clove of garlic. You want the garlic to be like a
paste so that you don't bite into bits of the garlic.
3.  Add the onions and garlic to a bowl, squeeze some lime/or lemon juice into the
bowl and add salt to taste. Mix the ingredients together and set aside. This step
breaks down the rawness of the garlic and onions and begins the pickling process.
4. Finely mince some hot peppers, leave out the seeds and membranes if you do not
want things too spicy but this sauce needs some heat.
5. Wash, pat dry and dice about 4 – 5 large tomatoes. If you like, you can remove the
seeds from a couple of them.
6. Grab a bunch of cilantro/coriander and remove the leaves; you can leave the upper
tender stems. Mince finely.
7. Now add the pepper, tomatoes, and cilantro to the onion-garlic mixture, toss to
mix, taste and then add more lime/lemon juice and salt until it suits your taste. To
determine the taste, taste the juice after mixing the ingredients together.
8. Cover the salsa/salad and refrigerate for at least 30 minutes before using, this is to
help the flavours to meld.
9. Bring the salsa to room temperature and give it a toss before serving.
Around the Web