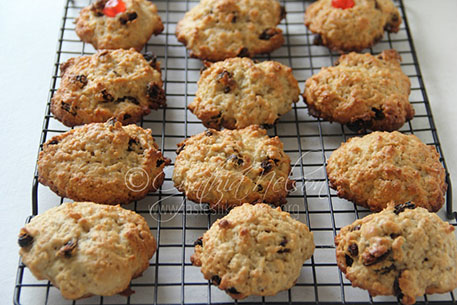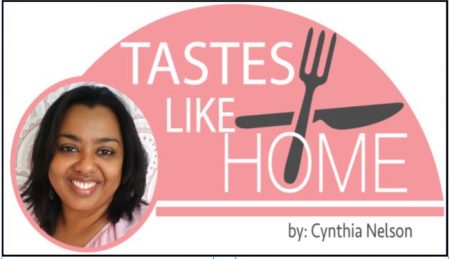 Hi Everyone,
I do not have the same exacting cooking standards as my mother. It does not come from arrogance or overconfidence but of Mommy simply knowing what she likes and how she prefers things prepared. It for this reason that I did not take offence to her rejection of my coconut buns. In the process, I also realized something – I too was confident in what I like and how I like it (seems like parents rub off on you, regardless).
So here is what happened.
Mommy was coming to Barbados on her annual visit and to attend the wedding of a family friend. On the day she was due to arrive, I cooked things I know she likes – Bajan Rice and Peas with dried pigeon peas and meat balls. I also baked coconut buns. I know she loves coconut buns and it would be great for her to have with tea in the afternoon or evening while watching television. The buns I made came out perfectly, I even posted some pictures on social media drawing many "likes" and "loves". On the drive home from the airport, I was feeling pleased with myself.
"Mommy, I made one of your favourites for you to have later," I said.
She laughed happily: "What you make?"
"Buns! Mommy, I made coconut buns!"
"Ah, that with a nice cup of Milo tonight would be good," she replied.
Fast forward to the evening and us settling in to watch something on TV. I brought mommy a cup of Milo and 2 coconut buns. I stood back waiting for her to take a bite. Waiting for approval. Waiting for validation. Mommy took one bite, frowned (more like turned up her face in disgust) and asked, "What is this, rock buns?"
We looked at one another without say anything. It was too late. I could see her wishing that she had not said anything, that she had not rejected my efforts, me, or my coconut buns. I for my part could not believe what I had just heard. A litany of my failures was about to start playing in my head, but I shut it down. Still looking at my mother, I burst out laughing. "Mommy, you are my mother. There is only one of you." I took back the plate with the 2 buns and ate them to my heart's content. I liked and enjoyed the buns I made.
No matter how confident you are though, rejection provokes review – to learn, to seek clarification, to illuminate and sometimes to affirm. I was confident in my ability to make coconut buns, especially the way I liked them: crusty on the outside, tender on the inside. However, I have also long held the view that if you are going to make something for someone, you should try to make it the way that person likes it. It is not about you, it is about them. The problem with me, mommy and the buns was that I did not differentiate between the buns I grew up eating and what I had made. After all, they were coconut buns made with coconut, raisins, flour, butter and spices.
You've probably heard me say before that my mother is not only an exceptional cook, she can bake well too. Her coconut buns were legendary, ask any of the guys who used to be altar boys, or proud Knights of the Blessed Sacrament at Sacred Heart Church, or any of the parishioners who frequented the annual parish fair. Her Mauby and Coconut buns combo could not be beaten.
Mommy's coconut buns start with the rubbing of room temperature butter into dry flour, the mixture has a light cream hue from the butter. The butter becomes a part of the flour. This first step is key to the final texture of the buns when they are baked. They will spread, not in any particular shape (because she will drop the mixture by hand and some will be bigger than others). When she feels like being fancy, she might plop a preserved cherry on top. When the buns are baked and cooled, the outside is soft and easy to bite into. Think more like old fashioned coconut drops.
My coconut buns are made with cold butter cut into the flour just as one would when making pastry. The eggs would be at room temperature but the milk cold; with the addition of the coconut, when baked, the buns will form a nice firm crust (hence mother's comment of rock buns).
The next time mommy visits I am going to make her version of coconut buns, and even though I am confident in my version of the buns, and as much as I may deny it, I will be seeking validation that I got her coconut buns just right.
Mom's Coconut Buns
Yield: 18 – 20
INGREDIENTS
•             3 cups all-purpose flour
•             1 ¾ teaspoons baking powder
•             ¼ teaspoon fine salt
•             ½ cup (4 oz) softened unsalted butter
•             2 cups (8 oz) grated coconut
•             1 ¼ cups sugar
•             ½ teaspoon ground cinnamon
•             1/8 teaspoon grated nutmeg
•             ½ cup raisins
•             3 eggs, room temperature
•             1 teaspoon vanilla essence
•             ¼ – ½ cup whole milk, room temperature
DIRECTIONS
1. Preheat oven to 350 degrees F.
2. Line 2 baking sheets with parchment paper and set aside.
3. Mix flour, baking powder and salt together in a large bowl.
4. Rub butter into flour with your hands until it resembles a very fine crumble.
5. Add the cinnamon and nutmeg and mix thoroughly.
6. Stir in coconut and sugar to the flour-butter mixture.
7. Stir in raisins and set mixture aside.
8. Lightly beat eggs in a small bowl along with essence.
9. Add eggs to flour mixture and incorporate thoroughly.
10. Add the milk a little at a time to form a stiff batter.
11. Spoon about 3 tablespoons batter into little heaps onto lined baking sheets, placing them about 2 – 3 inches apart.
12. Bake for 30 – 35 minutes or until brown, switching the pans halfway through the cooking process for even cooking.
13. Transfer buns to wire racks to cool.
14. Serve at room temperature.
Happy Mother's Day!
Cynthia
cynthia@tasteslikehome. org
Around the Web