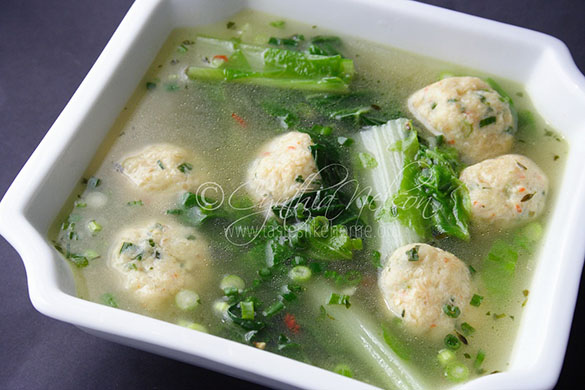 Hi Everyone,
What's Cooking is a series in which I address questions you may have about food and cooking but may be too shy to ask.
Unlike fruits, vegetables, and some herbs, meat is not a food item that's seasonal. This means that there is never a time to capitalize on bargain prices because there is an abundance of meat. It is the most expensive item on a food-shopping list, especially if cooking for a family of meat lovers who consume meat daily as a part of their regular diet. Ground meat also called minced meat, can be a cook's best ingredient – it's less expensive than whole cuts, chops and steaks and it's great for stretching. The many ways in which minced meat can be prepared and served up offer the variety that cooks seek when thinking, what to cook today.
Minced meat comes in variety – beef, veal, lamb, pork, chicken, turkey, and depending on your location fish and shrimp. Right away you can see that each day you can cook a different meat; I'll tell you how you can prepare them that makes eating minced meat exciting and delicious.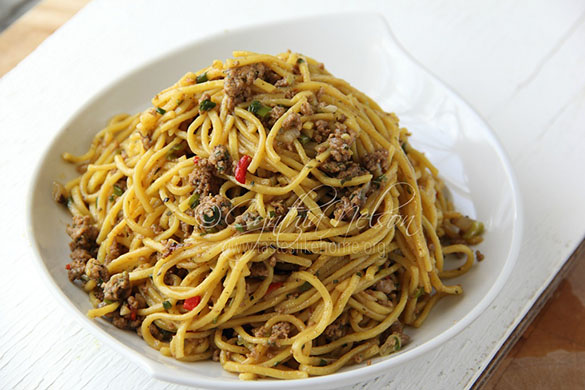 Now before I tell you about the things to make with minced meat, let's talk sourcing of the minced meat. Not every meat seller whether it is at a market, meat depot or supermarket sells minced meat or sell the range I mentioned. The type of minced meat most widely sold is ground beef. However, if you are serious about making things easy on your wallet, get back to basics – get a meat grinder, you know, that piece of equipment you remember your parents or grandparents having. If you don't want to go old school and get a manual one, get yourself an electrical one. Treat this purchase as an investment and it will richly reward you. Come on, you spend a lot of money on other fancy kitchen tools and equipment that you rarely use or only use on the occasion that you are making one specific item. With a meat grinder, look at the variety of minced meat you will be producing, and more importantly, you will be able to do your own quality control by knowing exactly is being ground – meat with just the right about of fat to yield a desirable flavour and texture when cooked, or all lean for a low-fat diet. For those of you with Kitchen Aid mixers, there is a meat grinder attachment being sold separately, you might want to consider getting it. Here is the other thrilling part about grinding your own meat – you can make your own sausages too! Hello!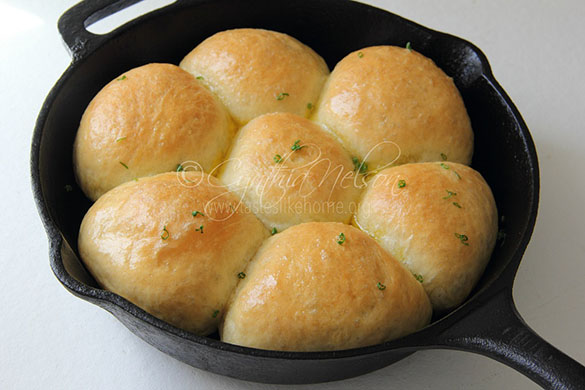 So here are the many ways in which to prepare and cook ground meat; none of it is new to you but it helps sometimes to see these things laid out all in one place so that we can grasp the impact and take action.
Burger patties – Imagine making not just the usual beef burgers but your own lamb burgers; chicken and turkey burgers for the none red-meat eaters. Grind up some fish and shrimp and just like that you have seafood burgers too!
Meatballs – This has got to be the easiest ways to cook the minced meat; each meat has its own unique flavor, but you can use a plethora of herbs and spices, singly or in combination, to make each set of meatballs stand out. Think Chinese 5-spice meatballs or Jamaican Jerk-spiced meatballs as a start.
The meatballs when made can be eaten as is or they can be cooked in sauces, stews and curries. They can be stuffed between rolls or bread to make subs and sandwiches; or how about layering them with pasta to create meatball lasagna? In the vein of sticking the meat together – patties, balls – let's think kebabs, seasoning the meat(s) and wrapping it around skewers to cook on an open flame to grill and char them?
Meatballs can really go the distance when you have little; stretching them, using fillers like fresh bread does double duty by providing tenderness and adding bulk to your meatball.
Meatloaf – Just as there is variety in the flavouring of meatballs, so too is it in the making of meatloaf. Think of how you can stretch your money and meat by making a meatloaf to feed a large family; a nice thick slice is bound to fill and be fulfilling.
Minced meat as filling – We appreciate and love the appetizing nature of a traditional Guyanese beef or chicken patty or a Jamaican beef patty but think of the other variety of minced meat patties that you can create. Also, in place of a pastry casing, the meat can be stuffed into wheat flour bread dough to make meat roll balls. Embedded with seasoned mashed cassava, potatoes or other ground provisions is yet another way of eating minced meat.
We must not leave out dishes such as Shepherd's pie or Cottage pie, traditionally made with ground lamb.
Greek-style stuffed peppers use rice and ground meat. There are many Asian-style stuffed vegetables that use ground meat as a filling as well as ground seafood. When we need inspiration as to what to make, we can also look to other cuisines that use ingredients with which we are familiar, for inspiration, and to add more variety to our diet.
Minced meat as sauce such as Bolognese for pasta is an easy meal to feed a large family or gathering; with a serving of garden salad, you have a complete and balanced meal. Make the sauce a little tighter and you have the perfect thing to make sloppy joes.
As a topping, minced meat is perfect on pizzas and flatbreads; and a little goes a long way, add some veggies and fruits to complement the meat and you have something everyone will enjoy.
Are you ready to cook to cook some minced meat? Hold on! I have a few more ideas to share.
Stir fry the minced meat with herbs or spices and serve along with rice, noodles or ground provisions; accompany the dish with a salad or some steamed vegetables. Chowmein with minced meat is a comforting dish. The next time you want to make some beef fried rice, try it with minced meat. I've made dirty rice with minced meat in place of liver and gizzards, but hey, those are minced meat too!
Sautéed vegetables are made tastier when cooked with minced meat – bora and mince, cabbage and mince, stuffed eggplant/baigan with mince, kalounjie (stuffed karaila/bitter melon).
See how many dishes and ways in which you can use minced meat? I am telling you, it is a win-win for stretching your dollar and it is a perfect way to get the daily protein you need without consuming overly large portions of meats.
You'll never run out of ideas of what to cook with ground meat, not the way you may with a steak, chop or roast.
Enjoy.
Cynthia
cynthia@tasteslikehome.org
Around the Web