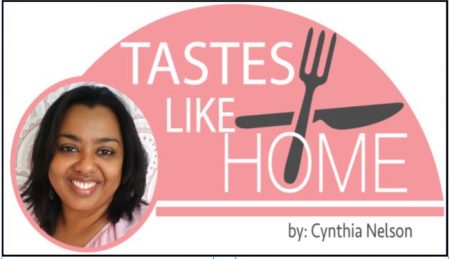 Hi Everyone,
You've most likely have had Chicken-foot Souse, but have you ever eaten pickled chicken breast? I had it for the first time several weeks ago whilst on a tour around the island (Barbados) with work colleagues.
Everyone brought food and drink to share – sandwiches, pasta dishes, cakes, cutters and more. One of the tastiest dishes was the pickled chicken breast brought by a friend and colleague, Joan Sealy. She had boiled the chicken breast, cut and shred it to small pieces and tossed it with lots of fresh lime juice, salt, hot pepper, cucumbers and herbs – very much like souse, but this was more of a pickle. Apart from the taste, the dish was light; it also packed and travelled well. As you may know, not all foods are suited for long distance travel at room temperature wrapped or locked away in containers. Pickled chicken breast is the type of dish, like souse, that improves in flavour the longer it stands.
Usually the chicken breast is my least favourite part of the bird, simply because it is too meaty. I am a gal who likes bones with a little meat, therefore, I am always looking for ways to use the chicken breast after breaking down a whole chicken. One of my go-to ways to use the breast is to make a mayonnaise-based salad. However, this pickled chicken breast provides me with another way to prepare chicken breast. Like any cold salad the picked chicken breast can be eaten on its own or with fried or boiled breadfruit or cassava. I've eaten mine with sliced apples tossed in just before serving. The sweetness perks up the pickle…..