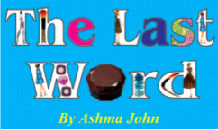 Perhaps you have grown tired of hearing it by now, but please allow me to extend well wishes to you and yours for the New Year. I trust that it was spent with loved ones and friends and that there was heaps of merriment.
I rang in the New Year in Martinique lazing in bed unable to move due to shoulder pain and listening to the countdown revelry from a nearby hotel party with my husband. It wasn't exactly what I had pictured but I suppose given that I was on holiday a night in wasn't so bad after all.
I haven't been in the Caribbean region since my honeymoon and returning after a two-year hiatus made me reflect on privileges afforded only to some because of history and race. If there is one thing we should all strive for in 2018, it is conscious awareness and being confident enough to act on it.
I was filled with both gratitude and to some extent an awkward sense of shame, as Martinique while beautiful, was also equally, heartbreakingly, culturally ruined.
Commonly referred to as the flower island, Martinique is a French overseas territory that had a history of slavery which was abolished in 1848. French overseas territory is a way to eloquently say it's a systematic colony that more or less functions in the same way. Remaining an overseas territory with supposed improved democracy and human rights, the country has unspoken boiling tension that you feel no matter how you look at it.
The assimilation to French culture can be seen everywhere, in the food, in their salutations which I honestly thought I was getting a break from for the five days, and even in the way some of them dressed. In a place where there were people who more or less shared the same history and culture, I felt so incredibly foreign. Those who I felt didn't assimilate, either overcharged my Caucasian husband or looked at me with disgust for being with someone who resembled their worst nightmare from years ago.
It is the type of tension and social problem that I can understand as the blueprint of slavery's structural form still remains. Previous slaveholding masters, the békés, have continued to exercise economic control in Martinique, with the approval of the Parisian centre of power.  The whites maintain economic power and control a majority of the economic dependence, a system indirectly similar to what it was in the past. This unjust structure and the ongoing struggle to transform the current system, affects the people psychologically.
For 2018, I wish we could listen more and speak less, take our consciousness of Facebook and other social media platforms and do our little in our way.  Try to understand the context instead of a singular action and act on that. I enjoy holidays but more and more, I feel guilty for having them because it somehow manages to highlight the absurdity of this mad world that we live in and how systematically unjust some things are for some people.
My New Year's resolution is to travel in a more conscious way, support local and actively try to remember that small solutions are still solutions.
Around the Web