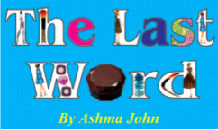 Fashion has always been seen and appreciated as a safe haven by those who felt isolated. Despite the fashion industry's systematic racist and classist culture, on the surface level for most brands, it exudes a reachable dream that promises beauty and desire, emotions that we as humans all want to feel. For the rich, poor, gay, straight, white or black, fashion is a common meeting ground which enables us to all appropriate it to feel included and desirable.
It is then no surprise that given the socio-political climate we are living in, most brands have opted to use political correctness and inclusivity for the most part as a form of marketing tool to gain mileage. We are, of course, also living in an era where the call-out culture has gained momentum and no brand wants the risk of being 'dragged', a concept whereby the brand gets ridiculed on social platforms without any remorse, as seen with with H&M a few weeks ago. However, the internet, which is both a blessing and a curse, offers a new dimension on how we look at conflict, controversy and how relatively easy it has become to dismiss the unkind, a blessing for those who feel unrepresented.
During the course of this past week, which was ….
To continue reading this article
Comments

Purchasing beauty products and clothing inspired by celebrities has never been my thing.

Maybe it's social media and feeling the need to constantly update feeds with click bait posts, or the psychological need for self-actualization but this era seems to be the one mostly involved in the social charge for all types of rights.

Once every month, I despise being a woman. Despite becoming like clockwork, my period always manages to turn me into the most moody and frightful person no matter how hard I try to manage my emotions.

After watching about ten different "Black Mirror" episodes in total from different seasons on Netflix, the idea that technology will eventually change us all seems disturbing and undesirable.

Perhaps you have grown tired of hearing it by now, but please allow me to extend well wishes to you and yours for the New Year.