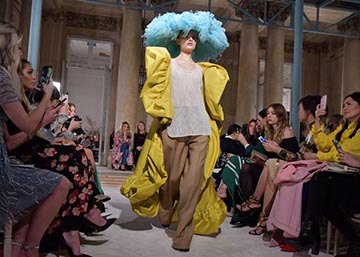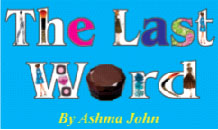 Maybe it's social media and feeling the need to constantly update feeds with click bait posts, or the psychological need for self-actualization but this era seems to be the one mostly involved in the social charge for all types of rights. Sometimes, even resulting in people picking them up and dropping them haphazardly when the feel-good high dissipates.
It's human nature to want to feel as if you are part of the greater good and perhaps this is why fashion is taking advantage of the new era charm. After all, fashion is always a genuine reflection of the times.
About two weeks ago, I purchased a t-shirt from Pull and Bear with the slogan 'Fight Like a Girl'. I have always felt particularly uneasy about buying the more popular one with the word 'Feminist' on it, because I don't think my contributions to society have afforded me such a title. The pro-women's rights t-shirt has enjoyed consistent popularity since Trump's inauguration. Recently, I came across jeans being sold at Topshop, a popular British retailer, with the words 'Fake News' down the two sides. The term was made popular by America's current president.
The manipulation of anything slightly iconic by the fashion industry can be seen as both rudimentary and clever. One can argue that thus modelling the jeans means they promote the breakdown of anything factual, while on the other hand it could just be a sartorial take on current news, which implies that we are now all living in our delusional fashion bubble. Would I wear the pants? Probably not, because of its obvious alignment. It's almost the same as adapting a whole new aesthetic just to stay in trend, but it also presents the chance for social movements to lose their integrity.
Such trends represent a shift, however, as fashion becomes less about style-influenced silhouettes and craftsmanship and more about language. This makes it much easier for brands to reach wider markets. Take for instance, a brand like Off-White, which started out relatively recently and managed to climb to the top of the fashion hierarchy by basically splashing words onto accessories and clothing. While it's good for emerging designers to get their foot in the door it discards the need for the creative process and becomes fully dependent on popular culture.
The trickle-down effect could even be seen during the recently held couture week at Valentino's show. Arguably the best one I've seen, it still echoes the notion that fashion has become incredibly simplistic with just a few sparks here and there. In an interview with the New York Times Pier Paolo Piccioli who designed the couture collection said, "The essence of the dream of couture is its past." He also claimed, "I was not a kind of kid who had a grandma who owned couture. So I wanted to take elements of classic couture—volumes, ruffles, bows—but do them in the lightest way possible, because it is only when you confront your past then you can face your future." In addition to this, he named each look after the seamstress who worked on the garment. While it is couture and the recognition is applicable, the move also reflects how our clothes today lack intimacy with their makers and the reality that fashion has become quite robotic without much thought for its players. After all, how do you compare a cheap, plain, white tee with the words 'Fight like a Girl', which may have been made in a sweat shop, to well-constructed, ethically-made trousers. While popular and easy to come by this political, casual stage in fashion isn't going to be really memorable.
Around the Web