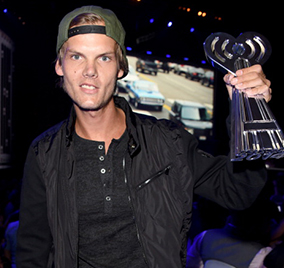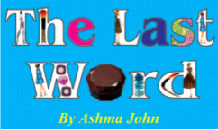 Death is inevitable for all. Despite its inevitability, however, it always somehow manages to shock us in some way when it happens. While health reasons as the cause of death are generally accepted, no one accepts suicides. Perhaps it is because of the way we process mental health and the effects it has if left untreated but we all seem to be fixated on the death as opposed to the thoughts and feelings people process before they take their own lives.
When I heard of the recent deaths of popular Swedish DJ Avicii, whose real name was Tim Bergling and an unnamed student from the prestigious Royal Academy of Fine Arts, a fashion school in Antwerp, Belgium, they struck a chord. Both were creatives and one of them was my age.
There is a very dark side to creating and creating to survive that we often brush over. The glamorous optics of the creative industry sometimes make it impossible to see its flaws and the visibility makes it almost impossible for those affected to speak out. However, regardless of the glamour, the end product, whether a song, dress or a piece of writing, is sometimes primarily influenced by a dark place. While this may not be the case for everyone, it certainly was for me and a few others.
About five years ago when I decided to start a fashion blog while living in Guyana it was because I felt isolated from family and craved the need for some form of appeasement. I used it as a coping mechanism to keep alive my interests that were unanimously opposed by family. I was stuck in a rut, but yet ashamed to say or do anything because the blog started to make money. Its following was growing, and it quickly became a Caribbean blog, which forged many new lasting relationships.
The thing with the arts is, producing can sometimes come at the expense of someone's mental health. Most artists view their craft as an extension of themselves, but there is rejection and constant competition, so that staying loyal to your craft can be agonizing.
Suicide in the fashion industry is not a new topic, but with masters like Alexander McQueen, Isabella Blow and L'Wren Scott choosing it as a way to bow out, one would think that by now a closer look should be taken as to why.
According to an exclusive on the online fashion media publication, "The Business of Fashion", students at the school in Belgium are subjected to grueling work schedules and often claim that four hours of sleep is a luxury. Many students confessed to drug use to fuel their energy levels to push through with cocaine and speed being the top choices. Official grades are disclosed publicly in open classrooms and the concept of the Royal Academy of Fine Arts acceptance process, works in reverse to most universities; acceptance is not strictly monitored but the progression to the next year is. If a class starts out with 100 students, only 20 will make it to the final year with only a few actually receiving a certificate. Perhaps, the method is tough love, but when one adds the financial and social implications these are grueling circumstances for anyone
So, where exactly do artists and other creative people draw the line to protect both themselves and their art? While the idea of therapy is ideal, it is also expensive. We must remember that art is subjective, and its beauty is constantly being reexamined. Sure, school is an excellent way to nurture it but it definitely not the only way. In addition to this, while some see the creative industry as a supposedly laid-back career choice, it is a job. Therefore, it will require all of the flexibilities of any other job in order for one to perform at his or her optimum.
http://instagram.com/theonlinerunway
Around the Web