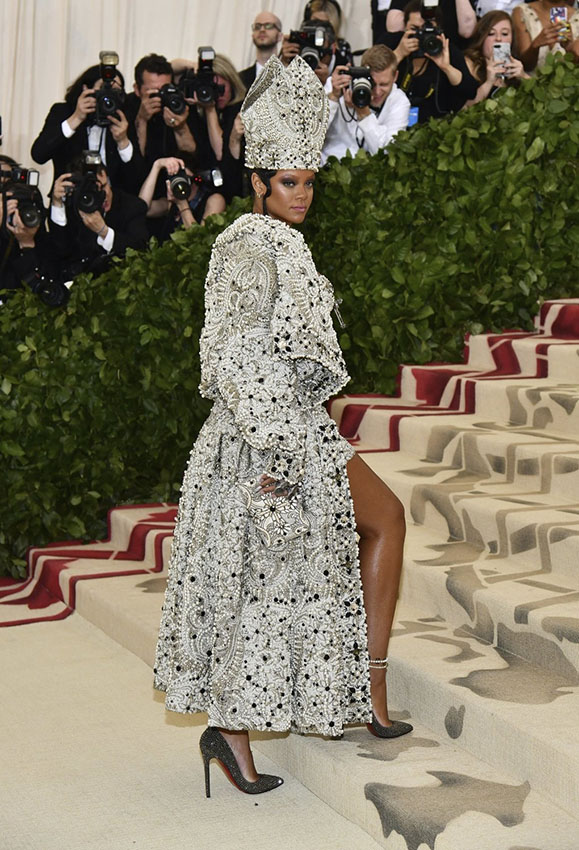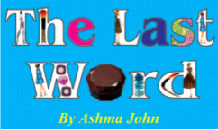 I often wrestle with the idea of whether I will raise my children under my religious beliefs which lean towards Anglican-Christian or that of my husband's which is Orthodox Christian. Not because I am a half believer or anything like that but after 28 years of existence, I have learnt to appreciate religion and faith only through maturity, as opposed to when I was very young and had been thrown into it.
Ask me what I remember from going to church and being drowned in differing religious beliefs and practices from a very young age and the answer is nothing. Unless you factor in the kindness of my Sunday School teacher Miss Rohlehr, who brought us vanilla crackers and juice every Sunday. Otherwise, I only recall being anxious to just get home. My current partial resentment towards the engagement of religion from a very young age also stems from religious leaders not being able to fully interpret the spiritual messages and their meaning, according to the reality of 21st century society. 
Religion has always been mysterious to me, requiring immense faith to trust in the unseen. For some, this is impossible, especially when it is muddled with the varying chaotic realities of the world. For instance, look at the riches of the Church and the abuse of power and of the vulnerable and then reflect on the immense poverty that still surrounds it. One can say this is the furthest thing from Christianity.
When the Met Gala theme "Heavenly Bodies: Fashion and the Catholic Imagination" was announced, I wasn't bothered by it. Being part of the larger Christian community, I did not view it as a mockery of the Christian faith in general, unlike some. If anything, it was an exciting chance the explore people's opinions and thoughts of the theme via sartorial choices. For the first time, it felt like permission was granted to question and visually oppose the hypocrisy that religious teachings often portray. The costumes were eccentric, shocking, hopeful and elaborate in every sense. Here is a list of my favourite costumes and why I liked them:
Lena Waithe – In her priest-like, LBGT, cape-looking ensemble it looked like she was about the bless the gay community with long-overdue acceptance. Religion in general has always battled with the inclusion of folk who subscribed to their own normal of consensual love and it is about time we were concerned with other matters. This is a non-issue and religious fanatics need to get over it.
Amal Clooney – The human rights activist and lawyer wore a pair of cigarette trousers with a corset and skirt. I felt this look was amazing as it relates to the theme but obviously with the optics of Rihanna in her pope-like attire, most would have missed the message with this one. Amal was sartorially addressing religion's fascination with subjective female oppression. According to her designer, "Her decision to wear trousers was a statement to advocate female empowerment and modern religion by referencing the stringent oppression that women faced."
Letitia Wright – Many thought her dress left much to be desired and to some extent it did photography wise, but conceptually I thought the theme was brilliant. Close-ups and detailed photographs would have done it more justice. The dress took six months to make. Given that most of our African ancestors had to erase traces of their belief systems, practices and religions during slavery and were left with imposed religious beliefs, I thought it was clever that she stayed rooted. A sure shot signal that despite our religious point of views we can all be fully functional. Her gown was inspired by the attire of Ethiopian pastors.
Rihanna – The undisputed queen of the MET Gala wore a sexy version of a pope ensemble designed by Maison Margiela, which featured dripping gems and over the top embellishments. I had to pick my jaw up from the floor when I saw her. Rihanna reminded us all that religion is a concept and it is up to us to adjust it appropriately to our lives. Short skirts, tattoos, abortions come as you may, we are all deserving of saving grace.
This was by far the most interesting and relevant MET Gala theme to date. If anything, it provided room for crucial reflection on our religious priorities. Kudos to the Roman Catholic community leaders for their effort to bridge the gap between church and reality. It's a refreshing start for greater things to come, but until then I will probably leave my child to figure it out; just like I did.
Around the Web