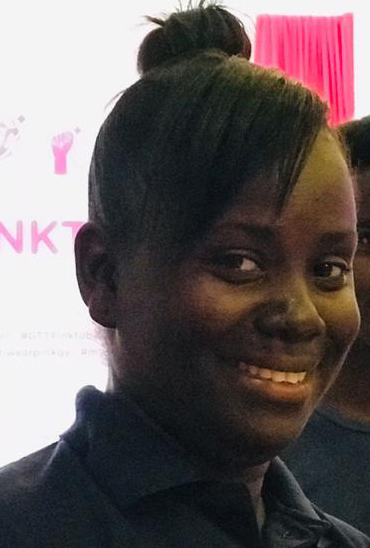 Director of STEM Guyana, Karen Abrams has told the Stabroek Business that one of the critical aims of the 2019 Class Technical Training Programme will be to empower young women in order to better position them for "options outside the employment and career boxes from which they have traditionally had to choose."
Speaking with this newspaper during a break from this year's class being run by STEM Guyana's 'Dream Team', Abrams said that while the STEM programme demonstrated that its focus was "not about gender," she believed that a great deal of good would have come from the effort "if it were to turn out to provide a heightened level of empowerment for young women."
When Stabroek Business visited the training centre at the Ministry of Education-run Racquet Centre on Tuesday, the participants, 85% of whom are young women, had completed two days of what Abrams said had been "rigorous training in building, programming and technical support of STEM Guyana's robot products and its MIT Scratch application product.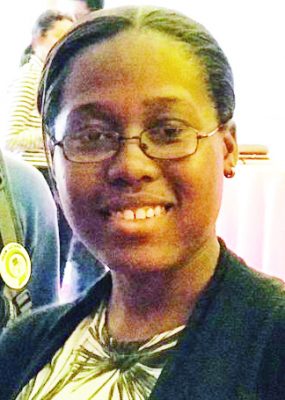 Abrams told Stabroek Business that arising out of this week's training session a "new expanded 'Dream Team' will emerge to support Club Leader training classes, and the rollout of a Reading & Robotics programme in libraries across Guyana. Additionally, we will be providing support for the more than fifteen private schools as well as community groups and private clubs which have already signed up for league competition in 2019."
Asked about wider support that may be provided for young people through the mainstream state school system, Abrams said that "nothing would please STEM Guyana more than being able to sit down with our education administrators" in what she termed "a collective effort to try to infuse STEM and Robotics into the system in a manner that refocuses the direction of the curriculum to make it more responsive to those priorities that have to do with the future of our country," she said.  "We're ready," she added.
Meanwhile, STEM Guyana Master Trainer Aisha Peters told Stabroek Business that the entity believed "that children all across Guyana, who are interested in technology, should have access to training which will allow them to participate in the national robotics competition." She said that apart from throwing open participation to children countrywide, STEM Guyana continued to reach out to form trusted partnerships with the diaspora and local private and public sector entities committed to the idea of preparing Guyanese children to be more than consumers of technology.
Abrams, meanwhile, says that STEM Guyana's programme includes a "solid technology curriculum" which is integrated with the Ministry of Education's Science curriculum and which is delivered to all associated STEM clubs through weekly lesson plans.  She said that STEM Guyana's intention is to standardise the delivery of technology education to all STEM club students who are associated with the STEM Guyana organisation.  Club activities include building and programming robots, learning new science concepts and strengthening fundamental reading and mathematics skills.
Another of STEM Guyana's Master Trainers, Stephanie Simon, told Stabroek Business that the organisation was aiming to establish a reputation for what she described as "project-based learning" through programmes that "focus on developing collaboration, communication, critical thinking and problem solving skills in children, even as they learn in a fun environment."
In addition to access to STEM Guyana's local & international training programmes, 'Dream Team' members are provided access to an unlimited number of online technology classes and opportunities to represent Guyana at international technology events. They also have access to mentoring in preparation for careers in technology.
 Abrams told Stabroek Business that STEM Guyana was seeking "to ensure that young people associated with our programme are prepared to take advantage of opportunities which are presented to them. Two of our STEM Guyana's trainers recently secured additional training for the clinic's AI apprenticeship programme through the Eldon Mark's Version 75 Solutions Company while two others are working with that same organisation to develop technology skills which will prepare them to function internationally."
Around the Web