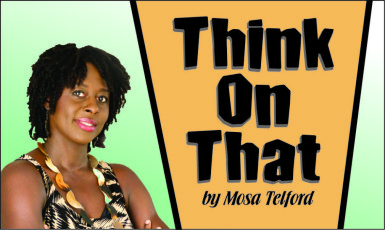 This week, the Caribbean Summit on Youth Violence Prevention was held here in Guyana at the Marriott Hotel. The summit, co-convened by the United States Agency for International Development's Eastern and Southern Caribbean's Mission (USAID/ESC), in partnership with UNICEF, the Caribbean Development Bank, the Commonwealth Secretariat, the Organisation of Eastern Caribbean States Commission, the CARICOM Secretariat and the Caribbean Learning for Youth Networking and Change Sessions (LYNCS) Network, sought to produce a working draft of an Advocacy and Action Agenda for Youth Violence Prevention. It saw the participation of representatives from various parts of the Caribbean, who shared experiences, discussed truths about youth violence and crime, highlighted programmes that are being developed or are already in place, and explored additional solutions.
In the package received by attendees, there was a booklet, titled 'Creating a Culture of Peace.' Creating a culture of peace is a world agenda. We have seen wars, slavery and genocides – mankind's depravity has often resulted in self-destruction. Still, we survive and often it is those past violent experiences that remind us to stay cognisant of what can recur and motivates us to combat the current threats to peace.
Our survival and the holistic health (physical and psychological) of future generations rest on the shoulders of the youth. They are open to be shaped by the dominant factors in their lives and are candidates to lead the revolution of change to create a better world. But what hope is there if a large percentage of the youth are lost in the cycle of violence? So, certainly, peace will not be possible without engaging the youth.
Unfortunately, there is an epidemic of crime and violence involving youth within the Caribbean. Troubled young people are often first socially impaired by the dysfunction of their parents or guardians, which often involves violence.
Violence is ingrained in our society. We are trained from the time we aware of the differences between right and wrong that violence is a way to solve problems. Corporal punishment is esteemed by many and as many believe it is one of and for some the main solution to guiding the young to the path to success and stability. Some do not believe that there are any detrimental effects from using violence to "train" children. But how we can make it a practice to constantly beat children and not expect that they will develop the idea that it is the solution and right to instigate or retaliate with violence?
Because many of us were reared in a culture that promotes violence, often, even after we have been enlightened and trained to utilise solutions outside of violence, it remains difficult to escape how were conditioned and many are still tempted to turn to violence.
Violence is not a problem that is unique to the poor or rich; every class of people may experience it in different ways. For example, while violence that occurs because of crime might mostly emanate from those who come from poverty, gender-based violence is prevalent across society.
I believe that to begin addressing violence among youth, like most other issues, we need to start with the family. Parents are the first teachers of their children and if the family is in chaos and if the family initiates violence before the young person is even greatly influenced by the wider world, we will continue to see the results of the hurt of the parents and guardians in the behaviour of the youth.
Nevertheless, we are in a crisis and rather than the response being limited to debates on what needs to be done or scholarly articles which the target audience may never read, there needs to be ongoing actions involving direct contact with the people. Therefore, any action agenda for Caribbean youth is valued and necessary.
Within the air-conditioned rooms of the Marriott Hotel, however, the majority of Guyana's youth who are involved in crime and violence were not present. Many of them might not attend a summit at a place like the Marriott, even if they were invited, because they might feel intimidated. Many of them would not be able to relate to doctors or psychologists or other learned individuals sitting on panels talking about them, but not necessarily to them. And though there were examples of young people who have been reformed at the summit as well as entertainers, many still would not feel comfortable within the walls of a four-star hotel like the Marriott.
What would be most effective is reaching the people where they are. Whether they are living in the ghettos, are in schools, in reformatories or are gathering in groups on the streets, appealing to them in their more comfortable and familiar spaces would send a direct message that those who want to help them are serious about understanding their issues and their backgrounds.
At the summit there was a session on 'Arts as a remedy for youth violence,' which reminded me of the personal commitment I made many years ago to use my gifts to help in the motivation of change. As a playwright, I have written plays with the hope of inspiring change.
In Guyana and the Caribbean, the power music has on the youth is evident. Dancehall music, for example, is loved by Caribbean youth. Sadly, some of the same music promotes the culture of violence. Nevertheless, those of us who are in the arts must challenge ourselves to use our creativity to help with the solutions. Education through entertainment is a tool that cannot be denied or discarded as it can be most effective.
Among the other sessions held during the summit was one on 'Promoting healthy masculinity,' which examined gender-based violence and the role of the Caribbean's definition of masculinity in this. Gangs were also discussed, the relationship between youth employment and violence, mental health among Caribbean youth, myths and facts pertaining to marijuana use, risk factors for youth violence, juvenile justice reform, building youth resilience to violent social identities and bullying.
I was unable to observe or participate in all the sessions, but one that was quite enlightening was about the juvenile justice reform. Trinidad and Tobago is first state in the Caribbean to offer a child justice system where children's' rights are integrated for those who break the law. Established with the help of USAID, the court allows children under the age of eighteen to access services which aim to result in restorative and rehabilitative justice.
While many of those involved or at risk might not have been at the summit, it is the task of those who possess the power to influence them where they are able to do so. The village that will act and begin to change the culture of violence among Caribbean youth and ultimately the comprehensive Caribbean culture of violence comprises those who attend activities like the summit, peers of young people involved in the violence, families and the organisations such as USAID, which are important in the fight because they are able to organise such interventions, create programmes, influence policymakers and bring people together. It is all of us who must join hands in the fight to save our youth from violence and crime.
Around the Web