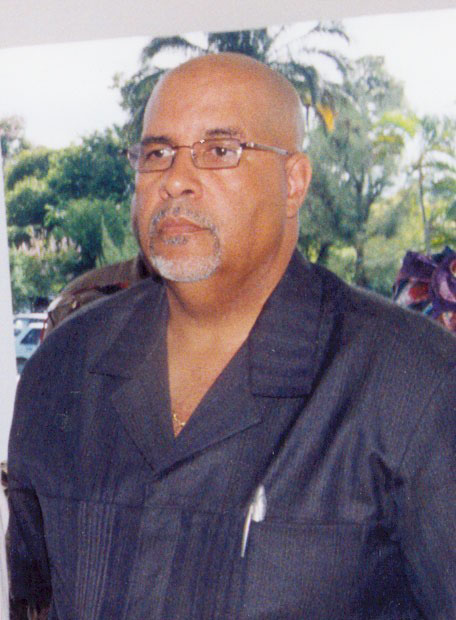 For 2018, the Guyana Water Inc (GWI) has recorded a 10 per cent increase in revenue compared to 2017, raking in over $4 billion as more than 14,000 meters have been installed and more than 10,000 residents have been granted access to potable water for the first time around the country.
These pronouncements were made by the utility's Managing Director Dr Richard Van West-Charles at the company's end-of-year press conference yesterday.
"Our revenue rose in excess of $4 billion which is an increase of 10 per cent over 2017. The PUC (Public Utilities Commission) approved the harmonised tariff and implementation has commenced and you would recall they approved a fixed charge of $250 from October 2018 to October 2019 and then it goes to $500. Now, in 2018, October, November and December, the fixed charge, as we had agreed with the PUC, would be applied to the distribution network and improvements of the network and addressing some of the gaps throughout the country," Van West-Charles said.
The company is also projecting revenue for 2019 of $5.84B, $6.8B in 2020, and a further increase to $7.4B in 2021.
In terms of their other achievements for the year, the GWI executive pointed out that they have installed more than 14,000 meters across the country, taking their overall metered coverage to 52 per cent – a figure that Van West-Charles said is usually lower than the unmetered customers.
"This means that our water wastage becomes more effective in terms of control of the water wastage… Customers will know what they are going to pay for (and) we are introducing more effective meter reading with respect to the new meters," he said.
GWI were also able to provide first time access to potable water for more than 10,000 residents in various parts of Regions One, Three, Four, Seven, Eight and Nine, while improving their service so that currently 73 per cent of their customers are receiving 24-hour service.
Van West-Charles also pointed out that additional focus was placed on the water quality aspect of their service, which resulted in several developments including receiving the Guyana Standard GYS170 Certification for the Water Quality Lab for the first time. He also highlighted the conducting of aquifer studies for over 100 wells that will provide crucial data that will assist them in improving their operations and water quality.
They were also able to conduct over 12,530 water quality tests around the country to ensure that the water supply is compliant with the World Health Organisation (WHO) Standard, as well as complete water quality analysis for the eight new wells that were drilled in Region Nine.
Major maintenance works were also carried out on 112 wells to ensure that there is a 24-hour supply and improved service. Major works were also completed on the installation of the water treatment plants at Diamond, Uitvlugt and Sheet Anchor.
2018 also saw GWI laying over 39km of mains and pipelines to provide first time access and replace deteriorated lines.
With respect to their accomplishments in the different administrative regions, a new well was activated at the Cotton Tree water treatment plant that will provide more than 3,000 residents with 24 hours of potable water from No. 6 Village to Shieldstown.
For Region Six, Seaquest – a substance used to treat discoloured water and to generally improve water quality – was introduced in Sheet Anchor to improve its water quality while redesigned filters were installed at the Amelia's Ward water treatment plant to improve the treatment processes in Region Ten.
The Lima Sand's water treatment plant in Region Two has been upgraded from its 10-hr service to 16 hours per day while a new well was drilled at Vergenoegen, which increases the capacity of the water treatment plant from 12 to 17 hours in Region Three.
For George-town, a total of 152 major breakages were repaired and mains were replaced in Albouystown while the reservoir and earthen canal in Shelterbelt were cleaned.
For the East Bank, a water distribution system was installed in Timehri North as well as three major interlinks transmission network, which is the main source of water supply to Providence and other communities.
On the East Coast, three transformers were replaced at Lusignan and Helena in order to minimise voltage imbalance at the stations which is expected to reduce downtime.
Around the Web