Two Bushlot farmers were killed in a robbery at their mother's home last evening.
The dead men have been identified as Harricharran Samaroo also known as "Davo", 46, and Premcharran Samaroo, also known as "Tullie" 44, both of Bushlot Farm, Corentyne.
Stabroek News was told that the men were shot after they rushed to their mother's backyard to investigate sounds of a gunshot last evening around 7.45 pm.
According to their mother, Irene Samaroo, 60, of Lot 446 Bushlot Village, Corentyne, her two sons and cousin, Munnilall Robert Kumar, who came into the country on Sunday were having a drink at her house last evening.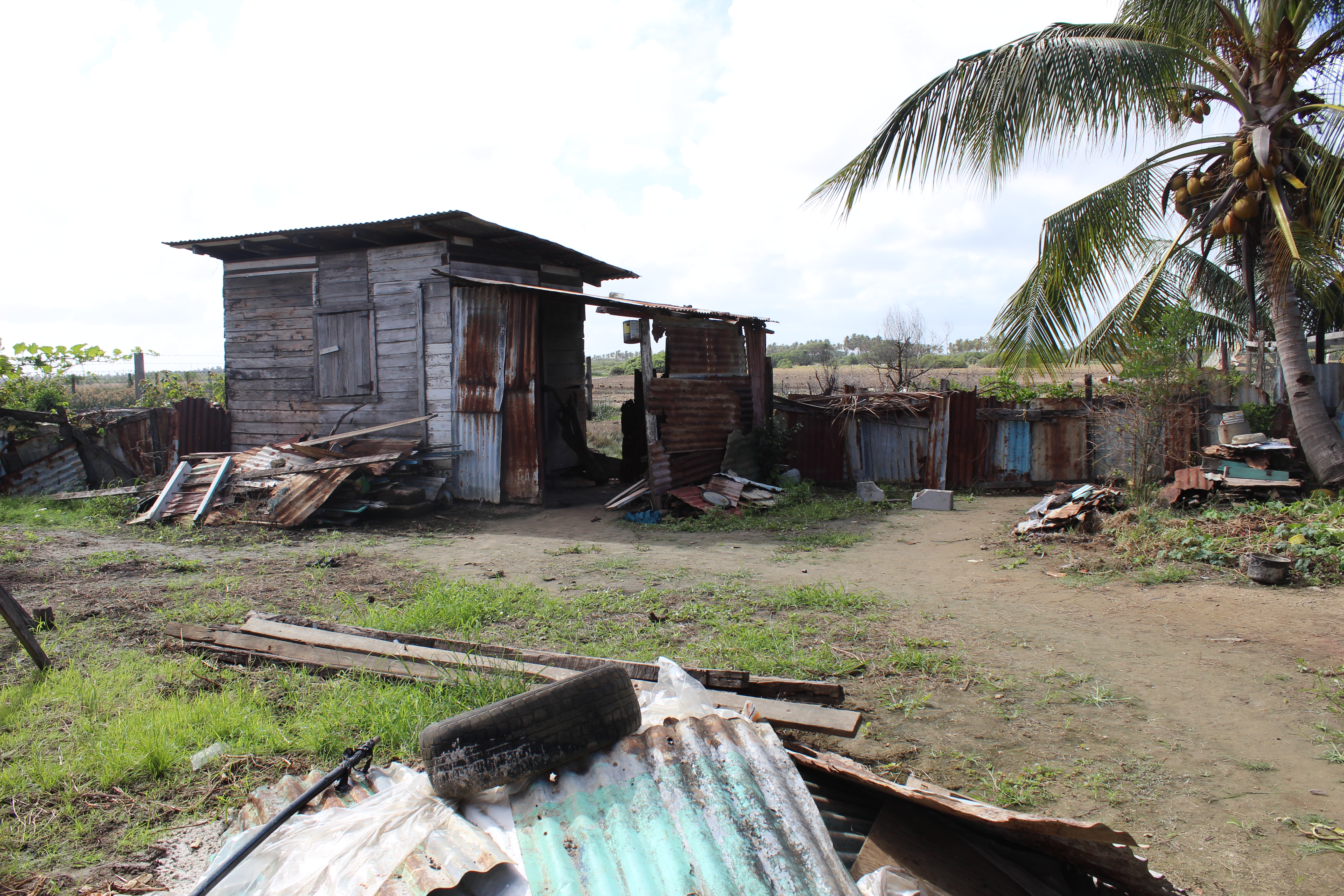 The woman explained, that around 7.45 pm, "My big son ask me to go bring one torch light from upstairs and when me come in the house me hear bullet start fire".
The woman noted, that she proceeded downstairs where her cousin asked "if was gunfire".
She said, at this point her two sons were nowhere in sight. "Three a them (perpetrators) come then and them catch a uncle (cousin) and a say bring the money come 'bring all the US' and them point a gun".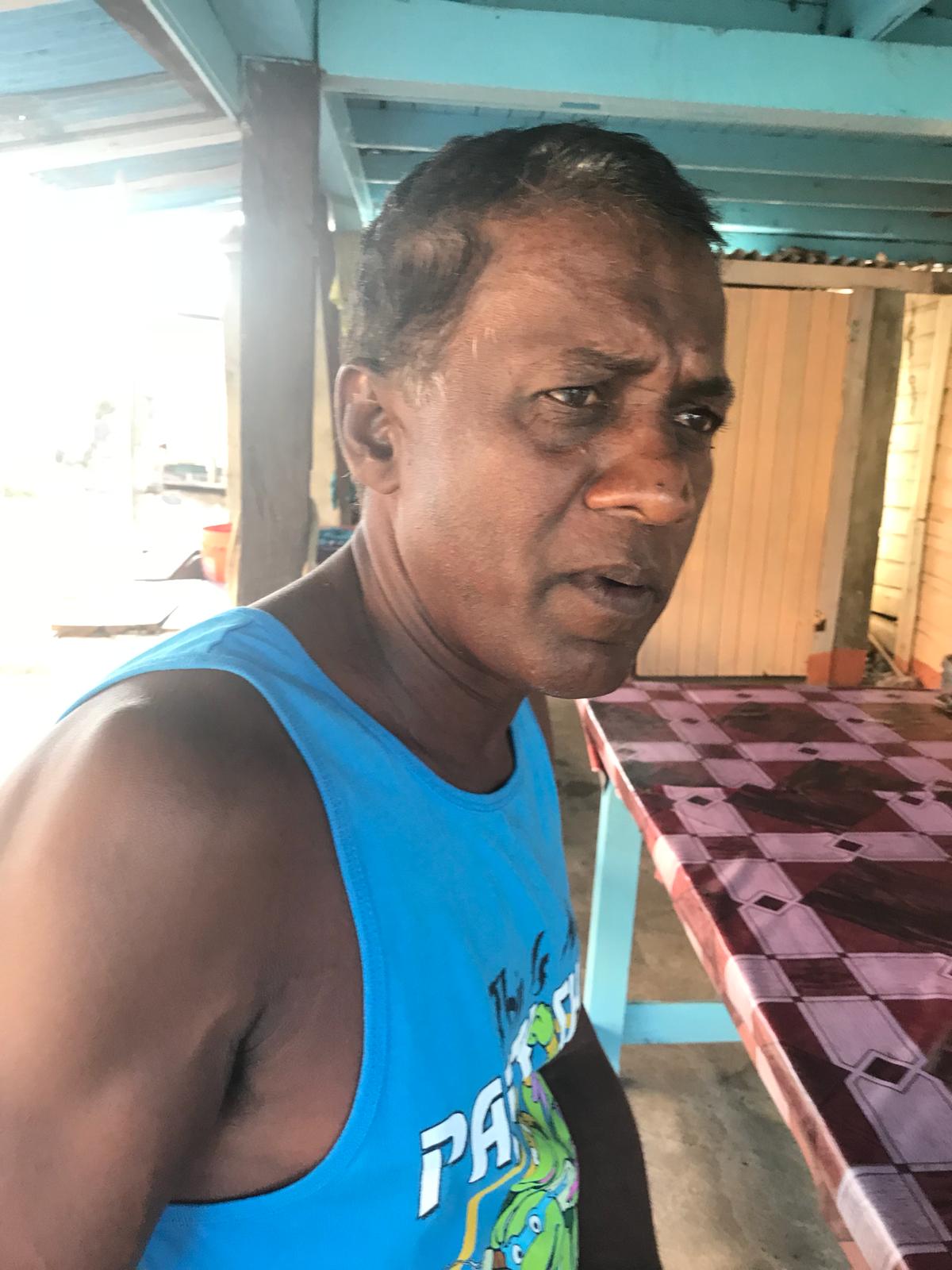 According to Samaroo, the three men who seemed young were heavily masked. She said, two were armed with a gun each, while the third had a cutlass.
"Abie tell them that we been a Rose Hall and buy thing and we na got much". "Me had some money and me take am out and give them and me beg them not to do abie nothing. Me tell them how me sick and me been a hospital", the emotional woman relayed.
Samaroo said, one of the perpetrator who seemed to be the leader told another one to take her upstairs. "He carry me upstairs with a shotgun and me go in and me get some money in one pillow case and me put me hand and me na find the money. Then me say it deh in the barrel and me tell am and me give he".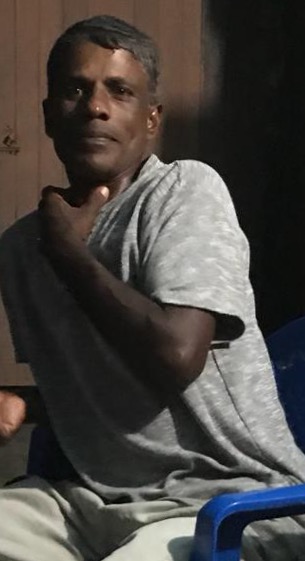 However, at this point, she said she heard a loud commotion downstairs, after which one bandit called the one upstairs to return downstairs, "He pull way a bag from me and he run out and run down but when he been upstairs he say he na want gold".
After the bandits then made good their escape the woman said she began to search for her two sons. "Me run pon the dam with me torch light and a call for them and them na answer", she said as she broke into tears.
She recalled, that Harricharran shouted and told her that Premcharran was lying behind the fireside. "When me torch a light in he (Premcharran) face me start holla ow me Tullie dead".
Stabroek News was told, that Premcharran sustained several injuries to his face. His brother, Chandradatt Samaroo, who viewed his body this morning said, "Bare pellet thing deh from he face, nuff, nuff and bare blood pon he face and he skin, all he lip bleed up".
Meanwhile, Samaroo further relayed, that she ran to Harricharran who was lying at the back of the yard. She recalled, that he was still conscious at that time. "Them neighbour in front run over and we bring he in front and me tell them bring one car to take he doctor because he a cry out for pain in he belly side and we give he lil drop water to drink".
The man was rushed to the Port Mourant Hospital last evening, where he succumbed to his injuries just after midnight.
Chandradath, who also viewed Harricharran's body this morning stated, that he had no major visible injury. "He na really get any injury but like them beat he bad", the brother said.
Both bodies are presently at the Ramoo Funeral Parlour awaiting post-mortem examinations.
Meanwhile, overseas-based Guyanese, Munnilall Robert Kumar, 71, stated that he appealed to the bandits' conscience and emotions, which he believes saved his life last evening.
The man explained, that after his cousin Samaroo left to head upstairs and they heard the gunshots, they then saw three persons approaching. He said, "Tullie run back and say 'wah ayo do here?' and suddenly me hear a lot of gunshots fired".
Premcharran was shot and killed in the exact spot where he was standing while he asked that question to the bandits.
However, the man said they then approached him and demanded cash. "I tell them I went Rose Hall and did some shopping and I give them all the money I had and them ask for me wallet and I tell them me na have wallet".
He recalled, that the men started to look around, while he fled the area and hid between a bathroom. "When I go back I see Davo flat on the ground and breathing but he na breathe heavy so I start to talk and hold he hand to keep him conscious".
Kumar also said, "I froze but then one thing hit in I was in military over there and I start to think how to talk these guys out of it. So I became calm and quiet and told them these people poor and the lady sick, let them take what they want and go away and they didn't say anything. I think I play with them compassion and emotion a little and that thing it down a little, I think that save me too", he said.
The bandits made off with less than $80,000 in US and Guyana currency.
The police in Berbice have launched an investigation.
Around the Web