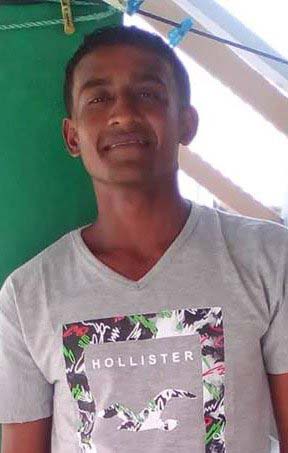 A 19-year-old man who allegedly stabbed and killed a 23-year-old labourer at Pomona, Essequibo Coast on New Year's Eve, was charged and remanded to prison on Thursday. 
According to Police 'G' Division Commander, Kahli Pareshram, the suspect – Alex Mathias – was arraigned before Magistrate Esther Sam at the Suddie Magistrate's Court. He was charged with the murder of Kevin Bettencourt of Vilvoorden, Essequibo Coast. Mathias was not required to plead to the capital offence. He was unrepresented by counsel and was remanded to prison. He is set to return to court on January 19.
Bettencourt was fatally stabbed on Monday.  The police had confirmed that the attack occurred sometime around 9:30 pm and their investigations revealed that Bettencourt went to the residence where Mathias was allegedly visiting a relative, asking for someone.
Mathias, who was reportedly intoxicated, requested that Bettencourt leave the premises. As a result, the duo ended up in a confrontation during which Mathias reportedly armed himself with a knife and stabbed Bettencourt. After the incident, Mathias fled the scene but was arrested shortly after by police.
An autopsy revealed that Bettencourt died as a result of perforation of the heart due to a stab wound.
Around the Web