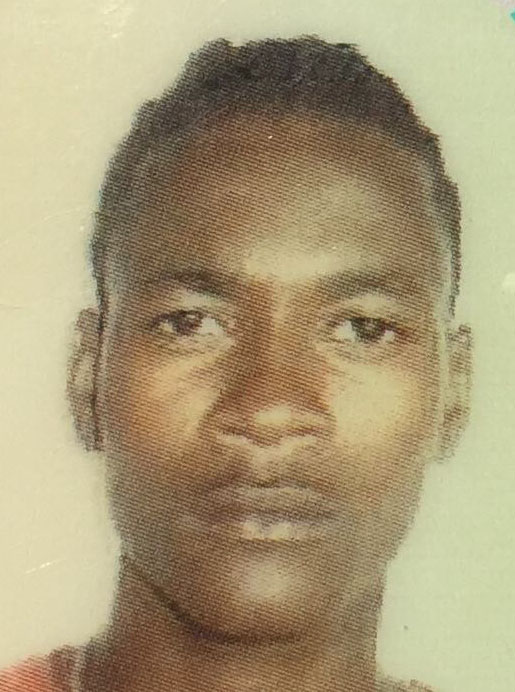 Anoomati Kubeer, the mother of Rodwell Imanuel James, the pedal cyclist who died on Friday, days after he was struck down along the Coldingen Railway Embankment, East Coast Demerara (ECD), said she is not satisfied with the manner in which the police dealt with her son's death.
James, called "Beat it", a construction worker of Lot 1315 Bachelor's Adventure, ECD, succumbed to injuries he sustained on New Year's Day, after he was allegedly struck down by a motor car.
The accident occurred around 8 am last Tuesday. James was picked up in an unconscious state and taken to the Georgetown Public Hospital. He succumbed to his injuries around 2 am Friday, while receiving medical attention.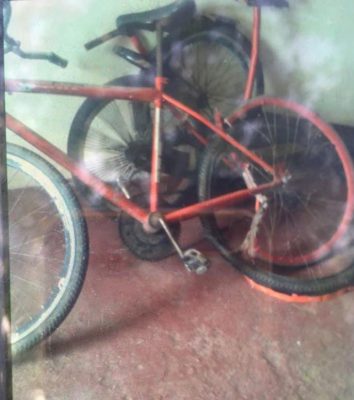 The driver, who was identified as a 28-year-old resident of Lusignan Pasture, ECD, also sustained injuries. He was admitted to the said hospital and was discharged on Thursday. He is currently in police custody assisting with investigations.
Enquiries, the police had said, disclosed that James was attempting to cross the Coldingen Railway Embankment from south to north on his bicycle, when motor car PNN 7862, which was proceeding west along the southern carriageway, collided with him.
The car came to a halt after crashing into a utility police, the police added.
Kubeer said she only learnt that her son was involved in an accident hours after he died.
She said she visited the Vigilance police station on Wednesday to enquire about James but was not pleased with the response she was given.
"The bike (James bicycle) was at the station. I went at Vigilance (police station) and they seh go and make a report of a missing person. I went at the station and make the report. They have it there but what I am saying, at least if they coulda seh they pick up somebody and he at the hospital or whatever I coulda go the hospital and check and I coulda be able fuh at least see meh child and help before he dead,", Kubeer explained.
Kubeer said James left home early Tuesday morning to collect his salary at Lusignan.
James, she said, was employed by the Chinese contractors spearheading the East Coast roadworks. She said as time elapsed and James did not return, she started to worry.
The following morning, she went to the Lusignan office to enquire if James was there when she learnt that he was not.
As a result, she said she returned home. "So after I come out back, I come home. Well Thursday again like meh son and meh two daughters (James siblings) went back to (make) certain cause like them didn't believe that I went and was me alone. So when they go the chinee tell them the same thing that he (James) supposed to come collect the money but them aint see him," Kubeer explained.
However, she said on their way home on Thursday, they decided to place a missing person's ad on the television in a bid to locate James.
Hours after, Kubeer said she received a call from a female who said she was an employee of GPH, who told her that James was admitted at the institution. "Me phone ring and a female seh, 'is your son missing and what's not?' Meh she, 'yea sweetheart', she seh go now at public hospital, he is at the hospital," Kubeer recalled.
With a sense of relief, she said she immediately left home for the hospital "…..So when I go now (the hospital) nurse put me fuh sit down and she speak very nice, everything but I just feel something happen. So then she say I goh to wait on the doctor but after time keep passing she (the nurse) seh man she can't leave me sit down there like that so she come and tell me that the bai (James) passed away 2 o' clock the morning (Friday),"she added.
Up to yesterday, Kubeer said the family was still trying to determine how the accident occurred.   "…Duh (James) is meh breadwinner, them aint have faddah dah is meh soul me aint gah nobody fah take care of me if he don't wuk I don't eat," she said.
An autopsy is scheduled to be conducted on James' remains tomorrow.
Around the Web