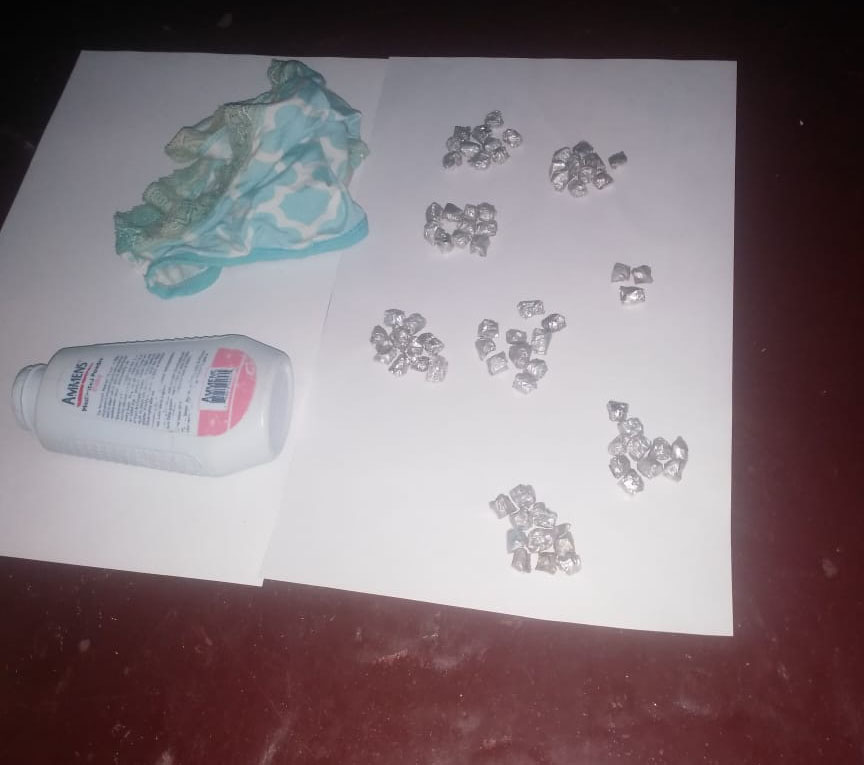 Two women are in police custody following the discovery of 23 grammes of cocaine in a home they both occupied.
Stabroek News has been informed that a cordon and search on Monday afternoon at a home in Danielstown, Essequibo led to the discovery of one Mennen powder bottle which contained 73 small silver foil-wrapped, hard rock-like substances encased in a blue and white female underwear.
Ranks who conducted the search suspected that the substance was cocaine and confronted one of the women, a 28 year old, with this allegation.
At this point the suspect allegedly claimed the substance was hers maintaining that "she have mouth to feed." 
Consequently the suspect along with the other occupant, her 23-year-old sister in law, were escorted to the Anna Regina Police station where the foil wrappers containing the suspected cocaine were counted and weighed in their presence.
There were 73 packages weighing a total of 23 grams. The two women were placed in custody.
Around the Web