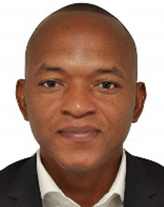 Nearly four months after he was sent on leave to facilitate an investigation, General Manager Sherod Duncan is still at home awaiting a decision from the Guyana National Newspapers Limited (GNNL).
In an invited comment yesterday Board Chair Geeta Chandan-Edmond reminded that the matter was referred to the Auditor General for a special audit to be conducted. 
"We are awaiting that report.  As soon as the report is presented, it will be laid before the Board of Directors for our deliberations and Consideration on forward actions and next steps.  Whether or not it will be made public is a matter for us as Directors to determine," she explained, adding that the report was expected "shortly".
Sources have indicated to this newspaper that a preliminary report on the issue found no criminal wrongdoing on the part of Duncan who was appointed General Manager in June.
Prime Minister Moses Nagamootoo directed on September 11 that both Duncan and Finance Controller Moshamie Ramotar be sent on Administrative Leave pending the outcome of investigations.
Duncan had dismissed Ramotar after leaked financial documentation of his spending was reported by online news site Demerara Waves. This dismissal was revoked at the direction of Nagamootoo and an investigation launched into the issue.
Ramotar, whose letter indicated that "she should proceed on 14 days of administrative leave pending the outcome of the investigation" into whether she leaked confidential information to the press returned to work in October after the completion of that inquiry.
Duncan however remains on Administrative leave. In October he told Stabroek News that he was prepared to wait out any investigation as he did only what he was hired to do.
Based on records seen by Stabroek News, in June the company paid $189,995 for a laptop for Duncan and $100,000 in July for one Apple IPad. Other expenses allegedly include $160,000 to one "Jeffers" for work on the Chronicle's Facebook Page and $190,000 to IntellectStorm for work on its website and front page. In August, another $400,000 was paid to IntellectStorm as well as $54,000 to "Jeffers."
The company also purchased a drone in July for $140,000 and paid $92,000 for two backdrops—one in July and another in August. A retractable banner, valued at $55,000, was also purchased in August, as was a truss and tablet floor stand for $271,806.
The Social Media Coordinator was provided a computer valued at $260,000 and $75,000 was spent on a drone case.
Several other expenses detailed, included various payments for gas and repairs to the car assigned to Duncan and more than $700,000 in travel expenses for a trip to Lethem and one to New York.
Around the Web