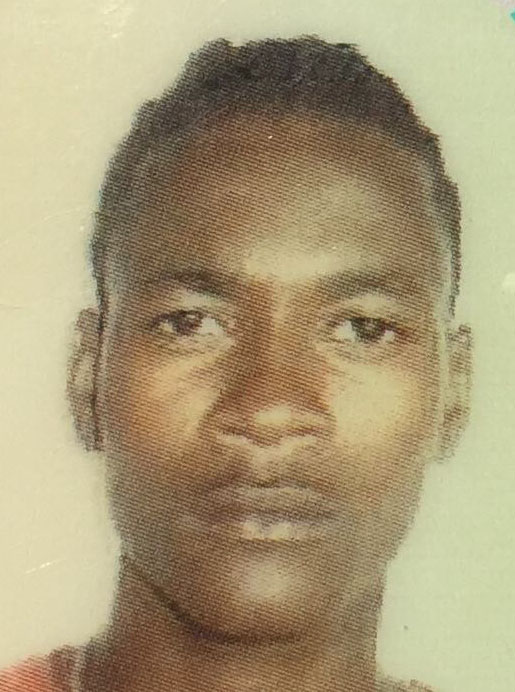 Lakeram Puran, the driver who allegedly struck down and killed pedal cyclist Rodwell Imanuel James on New Year's Day along the Coldingen Railway Embankment, East Coast Demerara was yesterday released on a sum of $350,000 bail after he was charged with causing death by dangerous driving.
Puran, 28, a resident of Lusignan Pasture, ECD is accused of driving motor car, PNN 7862, in a manner dangerous to the public, thereby causing the death of James on January 1.
He denied the allegation when he appeared before Magistrate Fabayo Azore at the Cove and John Magistrate's Court.
The matter was adjourned until February 21.
The accident had occurred around 8am last Tuesday.
James called `Beat it', a construction worker of Lot 1315 Bachelor's Adventure, ECD was picked up in an unconscious condition and taken to the Georgetown Public Hospital where he succumbed around 2am last Friday while receiving medical attention.
Puran was also injured in the accident. He was admitted at the said hospital and was subsequently discharged.
The police had said enquiries had disclosed that James was attempting to cross the Coldingen Railway Embankment from south to north on his bicycle, when motor car PNN 7862, which was proceeding west along the southern carriageway, collided with him.
The car came to a halt after crashing into a utility police, the police added.
Anoomati Kubeer, the dead man's mother had previously told Stabroek News that she was not satisfied with the manner in which the police dealt with her son's death.
Kubeer had said she only learnt that her son was involved in an accident hours after he died.
She said she visited the Vigilance police station last Wednesday to enquire about James but was not pleased with the response she was given.
"The bike (James bicycle) was at the station. I went at Vigilance (police station) and they seh go and make a report of a missing person. I went at the station and make the report. They have it there but what I am saying, at least if they coulda seh they pick up somebody and he at the hospital or whatever I coulda go the hospital and check and I coulda be able fuh at least see meh child and help before he dead,", Kubeer had explained.
Kubeer said James left home hours before the accident to collect his salary at Lusignan.
James, she said, was employed by the Chinese contractors spearheading the East Coast roadworks.
Around the Web