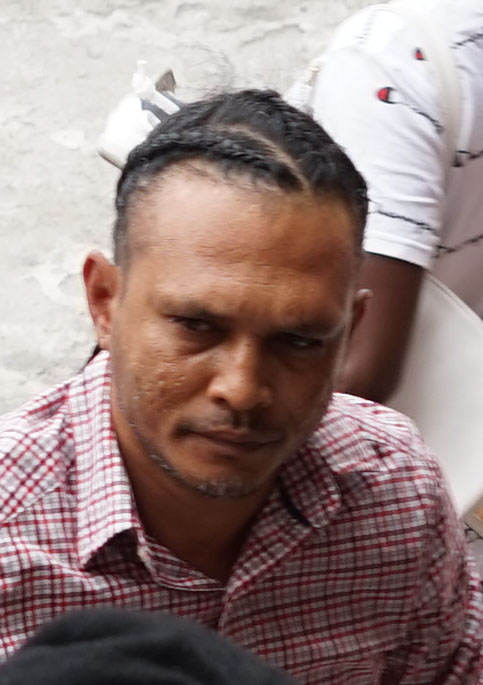 A former murder accused and a fugitive were yesterday remanded to prison on charges that they had an illegal gun and live rounds of ammunition in their possession.
The charges were read in a Georgetown court to Lloyd Sadloo, 37, a carpenter of 220 First Street, Mocha, and Seon Bourne, 24, a construction worker of High Street. It is alleged that they had a .380 pistol along with four live matching rounds of ammunition without being the holders of firearm licences.
Both Sadloo and Bourne pleaded not guilty to the charges after they were read to them by Senior Magistrate Leron Daly.
It is the police's case that on the day in question, ranks saw the two men in a car parked in the vicinity of the 1763 monument. They were searched but nothing was found on them. However, the firearm and ammunition were found in the car. Both of the men denied ownership of the firearm and ammunition and they were taken to the Brickdam Police Station.
The police prosecutor objected to bail and told the court that Sadloo, who is a former murder accused is still facing trial for allegedly robbing persons on over $2 million in an armed robbery in 2018, while Bourne was wanted by the police in connection with two armed robberies and a simple larceny.
As a result, both men were remanded to prison until February 15th, 2019.
Around the Web