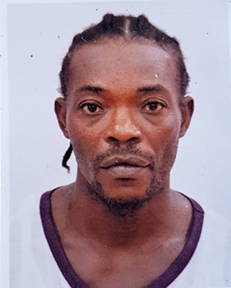 A 48-year-old shop owner was fatally stabbed minutes before midnight on Sunday after he intervened in an argument between a couple at 'D' Field, Sophia.
Godfrey Phillip also known as "Bruce", a contractor/businessman of Lot 3028 'D' Field Sophia was stabbed once in his abdomen. He was rushed to the Georgetown Public Hospital in an unconscious state where he was pronounced dead on arrival.
The incident occurred around 11.45 pm  in front of Phillip's premises.
Stabroek News understands that Phillip owns and operates a shop in front of his premises. The suspect and his reputed wife were customers of the said shop. The suspect's reputed wife lives obliquely opposite Phillip.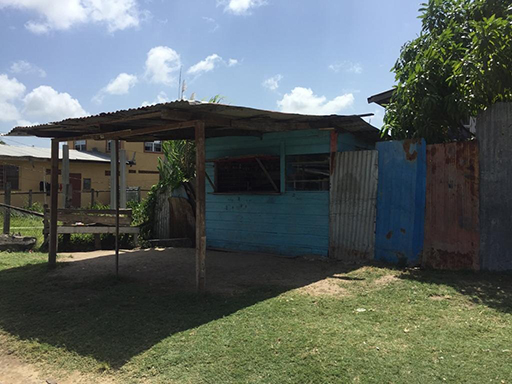 Crime Chief Lyndon Alves confirmed with Stabroek News that the suspect, who is known as "Collin", a resident of Pike Street, Sophia is presently in police custody assisting with investigations.
Alves said the suspect, in the company of his attorney, surrendered to the police at the Criminal Investigation Department (CID) Headquarters, Eve Leary yesterday.
Investigations, the police said revealed that Phillip was in the process of closing his business when the suspect and his reputed wife became involved in an argument.
As a result, Phillip intervened and was stabbed. "….He (the suspect) became enraged, whipped out a knife and allegedly stabbed Phillip in the abdomen," the police said.
At the scene yesterday, residents and family members were in a state of shock.
Phillip's daughter, Felesiah Charles told this newspaper that while the arguing couple do not live together, the suspect would sleep at his reputed wife's place from time to time.
She said they are known for having frequent arguments.
"…The two people, the man and the woman (suspect and his reputed wife) was arguing and me stepfather (Phillip) lock the shop and going upstairs and after them start arguing, he (Phillip) come out and tell them 'don't argue in front heh y'all could go over by y'all and argue' and he (the suspect) turn and he was like 'Bruce, you ain't more than me. You ain't more than me bai' and he pull out the knife cause he been want kill the woman but after he (Phillip) come and corrupt them…..he (suspect) pull out the knife and push it inside he belly. He pull it out, push it back in he waist, pick up he bicycle and ride away," Charles explained.
Investigations are ongoing.
Around the Web