Two Venezuelan men, who police claim are suspected to be senior members of the notorious Sindicato gang, were yesterday remanded to prison after they were charged with the illegal possession of grenades, which they were found with during an interception on the Cuyuni River last Thursday.
However, through a translator, Luis Gonzalez and Daniel Contreras both told acting Chief Magistrate Sherdel Isaacs-Marcus that they were forced to hide the grenades on their persons by Sindicato gang members who were travelling in the same boat when it was intercepted by police. Both men said they were threatened.
Gonzalez, and Contreras, both 27, were separately charged with having a hand grenade in their possession on January 17th, at Mode Hole, Cuyuni River.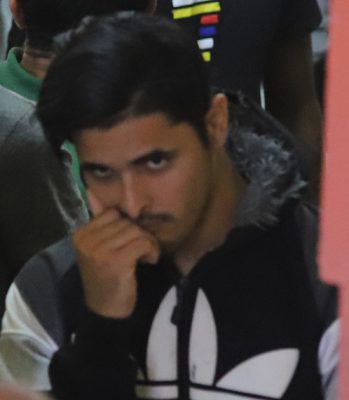 Both men pleaded guilty to the allegations levelled against them, but their pleas were changed after their explanations to the court.
Prior to the men giving their explanations, police prosecutor Quinn Harris said investigations revealed that Gonzalez is the second-in-command of the 'Sindicato' gang, while Contreras is a senior gang member.
Presenting his case, the prosecutor stated that on the date in question, at about 1 pm, ranks from Eteringbang Police Station were on patrol duty along the Cuyuni River when a boat, carrying several passengers, was intercepted and a search was conducted.
It was during the stop that Gonzalez and Contreras were each found with a grenade hidden in the crotch of their pants.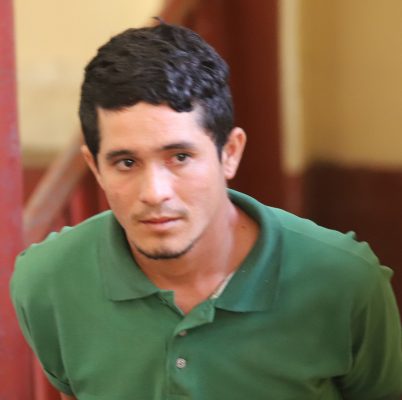 The prosecutor noted that Gonzalez, when arrested and cautioned, admitted to possession of the illegal grenades.
Granted the opportunity to explain why they were in possession of the illegal items, Gonzalez said he had left a camp with his brother-in-law to buy food for the entire camp. He noted that two 'Sindicato' members were in their boat and he was ordered to hold the grenade or they would deal with him at the camp. Contreras also told the court that he was given the item by a man, who told him that if he didn't take it he would be dealt with. He added that he wanted to tell the police but he wasn't allowed to.
Both men were remanded to prison and the matters were adjourned until March 18th, when they are expected to be heard at the Kamarang Magistrate's Court.
Meanwhile, another Venezuelan national, Eulice Manoeiro, 37, was charged with the illegal possession of four live 7.62 x 51 rounds of ammunition and a live 7.62 x 39 round, which were allegedly found in his possession on January 17th at Eteringbang Landing.
Manoerio, a boat captain, denied the allegation.
According to Harris, around 11 pm on the day in question, ranks from Eteringbang stopped a boat captained by Manoeiro and conducted a search. During the search, the ammunition was said to have been found in a bag carried by the accused.
He too was remanded to prison and the matter adjourned until March 18th, when it will be called at the Kamarang Magistrate's Court.
Around the Web