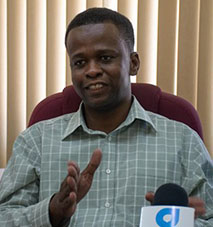 Ministry of Public Infrastructure (MoPI), Technical Services Manager, Nigel Erskine has announced that the East Coast Demerara (ECD) road widening project is fifty-five percent completed
So far, the contractor, China Railway First Group Limited, has finished the construction of 14.2 kilometres of the reinforced concrete side drain and 473 metres of reinforced revetment. Five of the seven bridges along with the 10 culverts have also been completed.
During an interview with the Department of Public Information (DPI)  on Tuesday, Erskine said the contractor is currently working on the four-lane section. He said all utilities within that section have been relocated.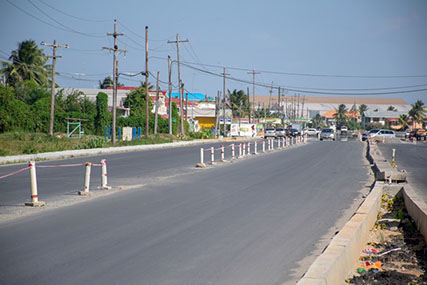 "The contractor presently is focusing primarily on the paving activities. We are hoping that by the end of January, we should have a significant portion of the paving completed within the four-lane section, which is between Better Hope to Annandale," the manager was quoted as saying. According to Erskine, while there have been reports of traffic congestion on the East Coast, the ministry has a traffic management plan, which it uses to monitor and adjusts, based on the feedback it receives from the travelling public.
"We have a hotline, so persons who have a concern can call us. We have a consultant that is responsible for the project. We have been having regular meetings with the Guyana Police Force for them to work along with us to assist in the management of the traffic on the East Coast, so they have been cooperating with us," he told DPI.
Several construction zones, diversion and speed limit signs have also been set up to guide road users accordingly.
The contract for the East Coast Demerara road widening project was awarded to China Railway First Group limited in 2014, with the physical work commencing in August 2017. The two-year project is set to be completed by the end of September of this year.
Around the Web