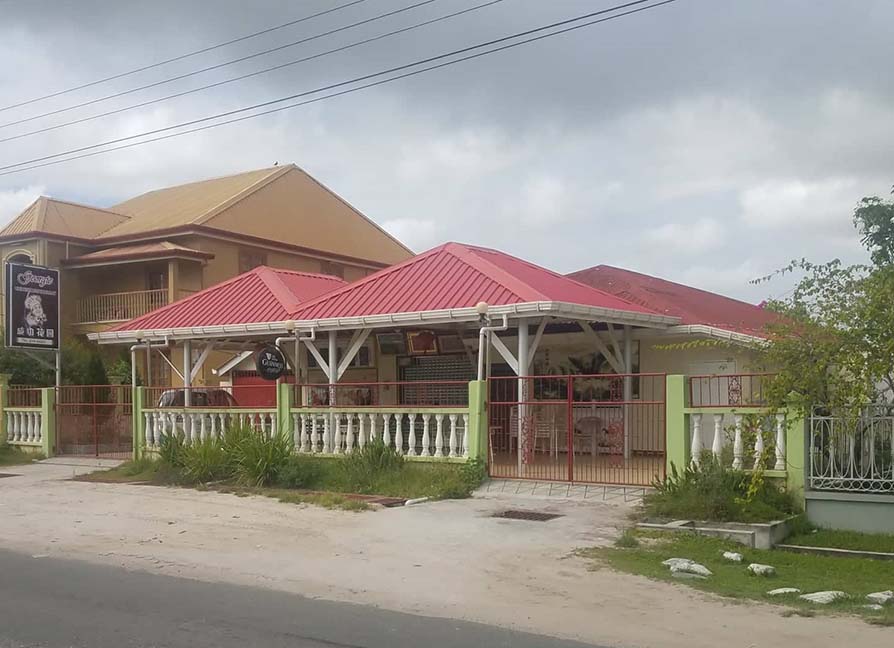 After operating illegally for over a year, a popular Diamond, East Bank Demerara Chinese eatery, Georgie's Restaurant, has been ordered shut by the Central Housing and Planning Authority (CH&PA).
The CH&PA has said that the restaurant was constructed on land zoned for residential purposes and was built and operated without permission from the Golden Grove/ Diamond Neighbourhood Democratic Council (NDC).
The owner of the restaurant, Jingxing Dai, had requested permission from the NDC to construct and operate the restaurant in 2017 but the request was denied by the NDC and the CH&PA. The reason cited was that the land proposed for the business was not zoned for commercial use.
A letter to cease operations was sent to Dai in January, 2018 after the building was constructed illegally but the restaurant continued to operate. Another letter was sent by the CH&PA on Wednesday. When Stabroek News visited that day, the restaurant was still open and operating. However, a subsequent visit on Thursday revealed a locked building.
According to information received, the residents in the area had filed complaints with the Environmental Protection Agency. Residents reportedly complained about the smoke which emanated from the building and a neighbour also complained after the restaurant's owner built on the fence they shared.
At the time of the Thursday visit, no one was around and it was not clear if the restaurant was just closed for the day or permanently.
Around the Web