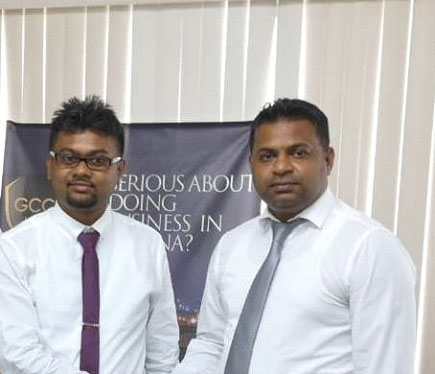 A brief meeting between the Mayor and City Council (M&CC) and the Georgetown Chamber of Commerce and Industry (GCCI) ended with an agreement to formalize the relationship between the two entities over the next few weeks.
Mayor Ubraj Narine who led the M&CC delegation declined to address "contentious" issues such as the Metered Parking project and opted instead to schedule a meeting on Friday between representatives of the two agencies to facilitate the formation of a special committee which will examine mutual areas of cooperation and the working relationship between the two organizations.
The committee is to be headed by Chief Executive of GCCI,  Richard Rambarran and acting Town Clerk Sharon Harry-Monroe.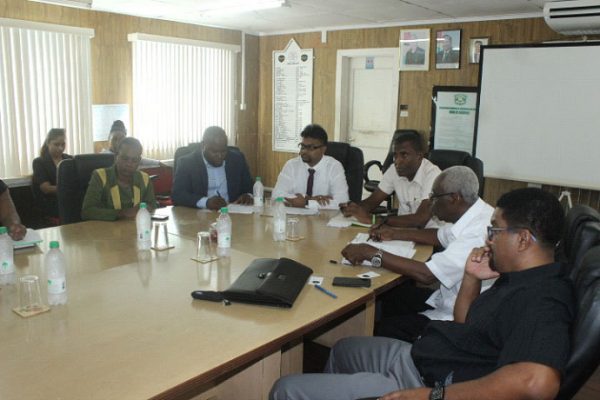 It is expected that the over the next three weeks the committee will work to draft a memorandum of understanding to define the terms of interaction between M&CC and GCCI.
Mayor Narine has consistently refrained from making any direct policy statements on any of the issues affecting council. Questioned by Stabroek News about his position on the metered parking project, Narine said he was unfamiliar with the details related to the matter. He would make the same statement yesterday when questioned by GCCI as to his position on the project with Deputy Mayor Alfred Mentore requesting that the matter be deferred as it is still engaging the attention of Cabinet.
Notably, Narine continues to be accompanied at public appearances by PNCR party member James Bond. He has identified Bond who has no ties to council as his "political advisor and lawyer."
At different points during yesterday's meeting Bond sought "leave" to speak on behalf of Narine. It was the lawyer who identified both the persons who should lead the special committee and the timeframe within which its work should be completed.
Questioned by Stabroek News as to what authority he was exercising at the meeting, Bond stressed that the Mayor had already introduced him and explained his post.
Asked specifically whether this post existed on the M&CC payroll, Bond declined to answer repeating instead that the Mayor had identified his function. Stabroek News understands that Bond has decided to offer his legal services to Narine personally pro bono.
Around the Web