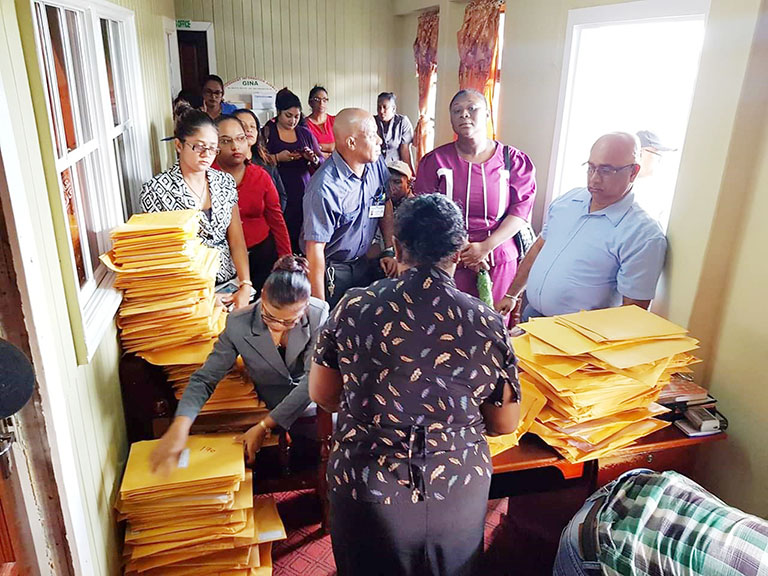 The Regional Administrations of Pomeroon-Supenaam, Region 2 and Essequibo Islands-West Demerara, Region 3 have begun the process of awarding contracts for 2019 infrastructure works, according to the Department of Public Information (DPI).
DPI said that Region 2 closed their box at 9 am on January 22 with a total of 515 tenders received while Region 3 received a total of 717 bids. DPI said that the counts were witnessed by members of the Regions 2 and 3 Regional Procurement and Tender Administration Boards, among others. The processes were public and open to everyone. After the count, both regions separated the documents, DPI said,  according to the name of the projects tendered for, and in keeping with standard practice, this was also done openly.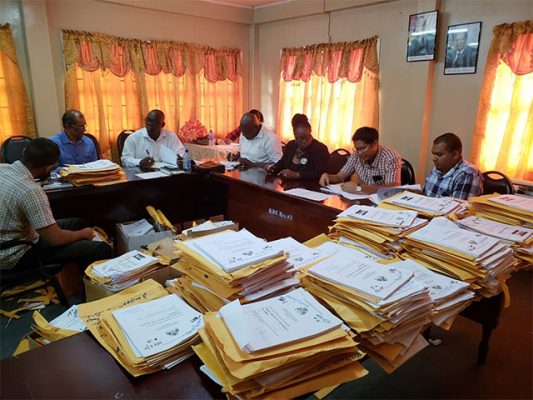 "The sealed envelopes bearing no indication of who is the contractor with the names of the project on the top of the envelopes were then opened. The Chairpersons of the tender boards announced the project – the number of bids received for each project – the engineer's estimate for each project – the company's name of the contractor that tendered for the project and the tendered amount. After that was done, members of the tender boards placed their respective signatures on each bid form, and bill of quantities from within each tender received. Tender Board members of Region 2 subsequently signed 515 bid forms and bill of quantities. Region 3 Tender Board members signed 717 bid forms and bill of quantities", DPI said.
The next step is for the evaluation committees to assess each bid and make recommendations to the tender boards. Region 2 is expected to begin awarding as early as February 5, while Region 3 is expected to do the same later in the week, DPI said.
Some of the works to be executed in Region 2 are the construction of a sluice at the Charity Market, construction of a Timber Bridge at Queenstown Main canal and construction of a reinforced concrete bridge at the La Union Cremation Site road. Roads are also tol be upgraded at Charity Old Housing Scheme.
Around the Web