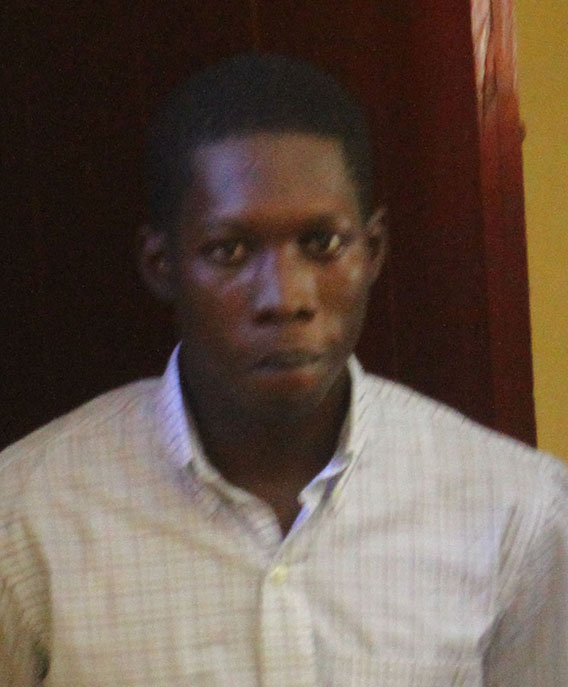 An 18-year-old accused of relieving a woman of a motorbike, during an armed robbery in Rasville, was granted $200,000 bail yesterday by a city court.
The charge, read by Magistrate Faith McGusty, alleged that on January 19, at Rasville Housing Scheme, Akeem Williams, while being armed with a gun, robbed Akisha Moore of a motorcycle valued $285,000, property of Sajid Mohammed.
Police Prosecutor Seon Blackman, objected to bail based on the fact that a dangerous weapon was used and the way in which the offence was committed.
Blackman then elaborated, stating that on the date of the alleged robbery, Moore borrowed the motorcycle to go to Rasville and upon arrival, was approached by Williams, who pointed a gun to her head and relieved her of the bike. On February 5, Williams, who was at the East La Penitence Police Station for an assault charge, was seen by Moore, who then alerted officers. It was also stated that Williams and Moore are known to each other.
Williams, who pleaded not guilty to the charge, was represented by lawyer, Everton Singh-Lammy, who said that Williams didn't steal the bike but was arrested and placed on $50,000 station bail.
Williams, however, never reported to the police station.
Bail was then granted in the sum of $200,000, with the condition that Williams report to the East La Penitence Police Station every week. The matter was then adjourned until February 27, 2019.
Around the Web