Rodrick Thomas, a security guard who is one of the two men held in connection with the fatal shooting of taxi driver Kelvin Walters, was yesterday charged with murder.
Thomas appeared before Chief Magistrate Ann McLennan in Georgetown, where the charge was read to him as he sat with his left leg in a cast. Police say his leg was broken just after he committed the crime.
The second man, Devon Alleyne, who is also implicated in the crime, remains hospitalised and should be discharged next week, when he too is expected to be charged.
The charge alleges that Thomas, in the company of Alleyne, murdered Walters on January 22nd, at Eccles Public Road, East Bank Demerara.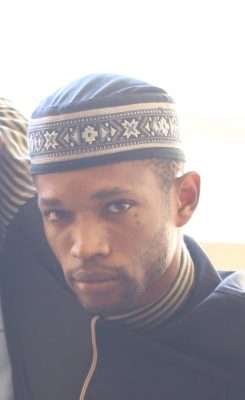 Thomas was not required to enter a plea to the indictable charge.
According to his attorney, James Bond, who appeared in association with Siand Dhurjon, Thomas' injuries were sustained in a mining incident. He added that the accused was taken to the Woodlands Hospital long before Alleyne was also taken to the private facility.
Bond made an application for Thomas to be allowed to remain at the Georgetown Public Hospital or at the infirmary at the Lusignan Prison since his injuries require daily treatment. However, Thomas was later remanded to prison and the matter was adjourned until February 15th. The attorney was also advised by the magistrate to submit Thomas' medical certificate so that he could receive the treatment that he requires.
Walters was fatally shot along the Eccles Public Road on the night of January 22nd while he was on his way home.
Police said Walters, who was travelling south along the eastern carriageway of the road in his car, PXX 1509, with his wife and child at around 7:20 pm, was shot by a man on a motorcycle.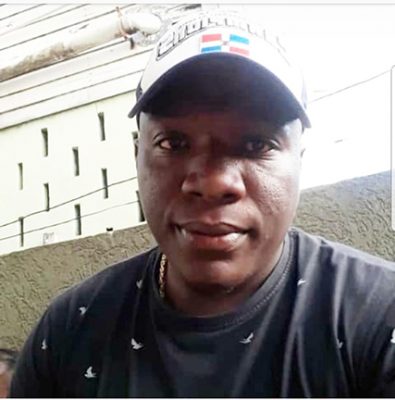 Whilst in the vicinity of the Two Brothers Service Station, the police said, two men on the motorcycle turned in front of Walters' vehicle and the pillion rider whipped out a handgun and shot him in the face.
Nevertheless, Walters managed to hit the suspects with his car. The two men fled on foot. The motorcycle and a firearm with 14 live rounds were left behind at the crime scene, where they were later recovered by the police.
The motive for the shooting remains unknown. However, Walters was a witness in the case of a grenade being found outside the offices of the Kaieteur News at Saffon Street, Charlestown, on June 4th, 2016.  Walters had testified in the preliminary inquiry into the charge against the accused in that crime. The matter is set to come up in the High Court later this year.
Around the Web