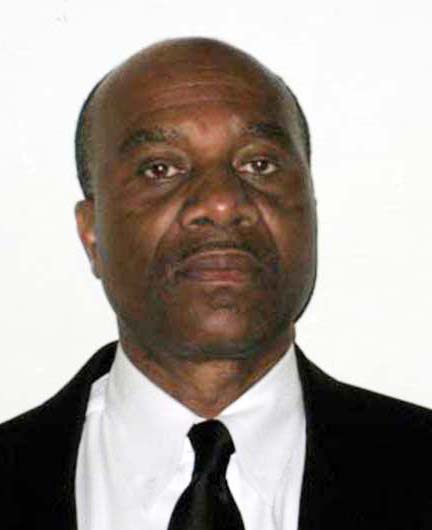 Deputy Director of the State Assets Recovery Agency (SARA) Aubrey Heath-Retemyer has said efforts are being made to verify reports that gold, believed to have been stolen in Curaçao after being smuggled from Guyana, was recovered and is in the possession of the island's government.
"We had understood that the gold was retrieved and was lodged in some one of the government agencies in Curaçao," Heath-Retemyer said in an interview before noting that the agency is trying to gather information locally before it approaches the Curaçao government.
In 2012, 476 pounds of gold, believed to have originated from Guyana, was stolen from Guyanese fishing boat Summer Bliss, which was docked on the Dutch Caribbean island.
Based on the information this newspaper received then, the vessel was on its way to Miami but made a stop in Curaçao. The gold was valued at approximately US$11.5 million.
News agency Amigoe had reported that six men, armed with guns and wearing masks and hoodies along with police jackets, stormed the boat. At gunpoint, they pushed the 51-year-old captain as well as the three Guyanese crewmen onto the ground. The robbers knew their way around the vessel as they walked directly to the three metal boxes with the gold bars and spent only five minutes removing them.
It was suspected that the gold was smuggled in batches from Guyana to Suriname over a period of time, after which it was melted into gold bars, loaded in the Summer Bliss and transported to the neighbouring country. Another theory is that they were loaded into a vessel right in Guyana before it set sail.
Heath-Retemyer said that subsequent to receiving the information about the apparent retrieval of the gold, SARA made contact with the Natural Resources, Foreign Affairs, and Public Security ministries, and Guyana Geology and Mines Commission (GGMC).
 "We are trying to piece together the relevant information from these agencies that would allow us to advance this case to the authorities in Curaçao. We believe that we have a right to do this because if the gold was smuggled out of Guyana, then we can lay claim…," he said.
He added that the agency is now going through the information it has gathered "to make sure that we have the facts so that when we approach the authorities over there that we are accurate."
With regards to efforts to recover gold reportedly smuggled to Brazil, Heath-Retemyer said that following a formal letter to counterparts there, a team will be dispatched. "The idea is that we will try to reduce or restrict smuggling and we will look at possibilities of recovering," he said.
In December, SARA's Director Dr Clive Thomas had informed that the agency had made great strides with Brazil, though he added that the recent elections and change of government in that country had resulted in further discussions being stalled.
SARA contends that a significant portion of the 30 per cent of the gold that is being smuggled out of the country ends up in Brazil.
Attorney General Basil Williams, during his budget presentation in early December, informed the House about the existing arrangement between the two countries.
"SARA is presently seeking cooperation with Brazil to identify and, if possible, recover gold held in Brazil due to illegal activities by Guyanese smugglers," he said in giving an overview of the work being done by the agency.
He had stressed that the agency is working with the Legal Affairs and Foreign Affairs ministries to recover revenue lost through gold shipments leaving Guyana. He said, too, that there have been several cases where amounts declared at the Cheddi Jagan International Airport, Timehri were vastly different to what was declared at the JFK Airport in New York.
Since it entered office in 2015, the APNU+AFC administration has contended that large amounts of gold are being smuggled out of the country. However, there has been little evidence of success in intercepting these illicit shipments.
Around the Web