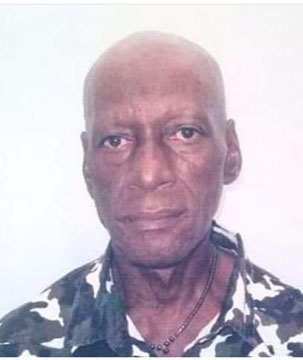 A popular bread vendor of Beterverwagting (BV), East Coast Demerara was discovered dead following a robbery at his home during the wee hours of yesterday morning.
Dead is Clairmont Telesford, 63, of 101 Republic Drive, Beterver-wagting. Telesford's bloodied body was discovered by his common-law wife Shondell Emmanuel shortly after the bandits fled the scene. The body was next to his shop located in front of his house.
Police yesterday said that the couple was attacked at around 1:30 am at their home, allegedly by three masked males, one of whom was armed with a firearm.
In a statement, the police said that the couple was in the process of closing their business and were unpacking bread in their bottom flat apartment when the perpetrators pounced and relieved them of jewellery and cash. In the process, Telesford and Emmanuel were bound and assaulted but as the bandits were escaping, they took Telesford into the yard where he was later found motionless with injuries to the head, the police said.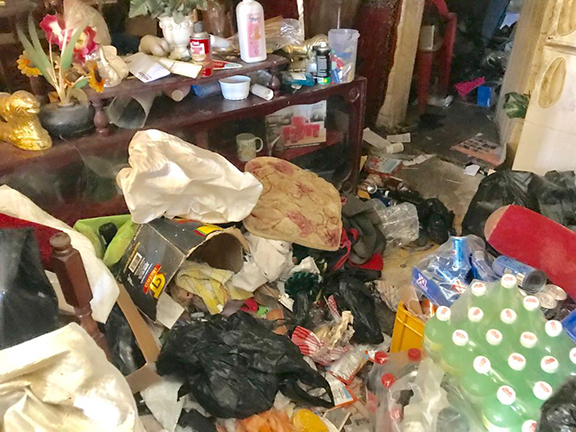 Telesford was taken to the Georgetown Public Hospital by police where he was pronounced dead on arrival.
Stabroek News was told that the couple was robbed of over $500,000 in cash and jewellery in the ordeal which spanned over an hour.
At the Republic Drive home yesterday, Emmanuel told Stabroek News that she was returning to the yard with items from the stall when she was attacked by two men. She recounted that the family car was parked under the house preventing her from having a full view of her surroundings.
"I rushing to go in and drop the set of goods so I can go out back for the rest of the goods. As I coming in from under the house, someone grabbed me by my neck and pulled me back into the [bottom flat] of the house," she said, while relating that a third accomplice had attacked her husband.
The woman recounted that soon after she was taken into the bottom flat of the house, the gunman pointed the gun to her head and demanded that she hand over the cash and jewellery.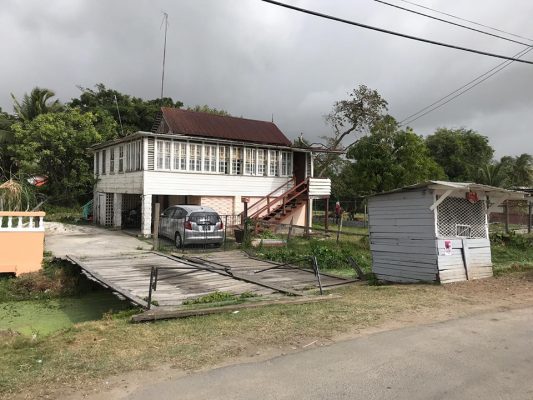 According to Emmanuel, she pleaded with the bandits not to end her life while indicating that she would comply with their demands. She said that during the course of the attack, the gunman "put the gun down meh throat" after he could not find a gold chain she normally wears.
"He asked me 'where the chain deh? Where the chain deh?' And I couldn't remember where the chain was. I tell he check the wardrobe or the basket at the bottom, but it wasn't there. He put the gun down meh throat and ask where the chain? I had to tell he check one of meh bags and when he found it, he asking he friend if is a female chain," she recounted.
The distraught Emmanuel said that the chain was given to her by Telesford a few years ago but she used some gold she had, and had it redesigned.
"I add the gold and give it some more weight…I never use to wear that chain out of the house. I always wearing it home and that's it. I never go out with that chain," she said but quickly pointed out that she has no idea who the perpetrators are.
Detailing the ordeal further, Emmanuel said the men who were with her inside the house, duct-taped her mouth and bound her hands and feet together. The men, she added, ransacked their entire flat and spent over an hour searching through their belongings.
"They spend a good time in here. I don't know what they were searching over, they went in the fridge, cabinet, the wardrobe and even search under the carpets and bed…I don't know what they were looking for," she related.
She added that the men disconnected the lights before they escaped, leaving her in darkness.
"I search, search and feel and come out of the house. The tape from meh foot loose off so I was able to move. When I come outside, I cut off the tape," she said, relating that she waited for some time after the men left, before freeing herself.
"When I come out, I run straight to Clairmont because I didn't know where he was during the whole robbery. When I meet outside, I see he lying on the corner like a dead fowl. I lift he, but he wasn't saying nothing, he wasn't breathing, and I run call a cousin that don't live far from here," the still traumatised woman said as she held back tears.
The woman said it was when the cousin responded that persons became aware of what had transpired, and they immediately contacted the police. However, she said, it was difficult getting on to the police as calls went unanswered.
"Somebody had to call and buse them out and then they said that they coming.  But my gentleman deh done dead…" Emmanuel lamented.
Money
Emmanuel said that Telesford was saving up to pay off for his second car that was recently purchased and had money for business transactions.
"He always keeping money all over. He had over $300,000 in savings and he does throw box hand and he does save here and there. I even does save and had over $200,000 in a bag. They gone with all…I tell them where all deh and beg for we lives but he still dead when I find he…" she said with a sorrowful expression.
"Ow, he didn't deserve this…when they come, they said 'I gone kill yuh if you don't give we the money and jewellery'. I tell them I gone give them but leh they don't kill we…them get wah they want, I give them wah they ask for and they still kill him…I ain't understand that," the grieving woman lamented.
She said when she found Telesford, he was bleeding through his nose and she observed bruises about his body.
The two shared a common-law relationship for over 10 years.
Telesford had been operating the business for over a decade and was well known in the community. His death sent shockwaves across the community and during this newspaper's visit to the area, groups had congregated discussing the tragedy.
Police yesterday said that an investigation was launched but no one was arrested or detained for questioning.
Telesford's body is presently at the hospital's mortuary awaiting an autopsy.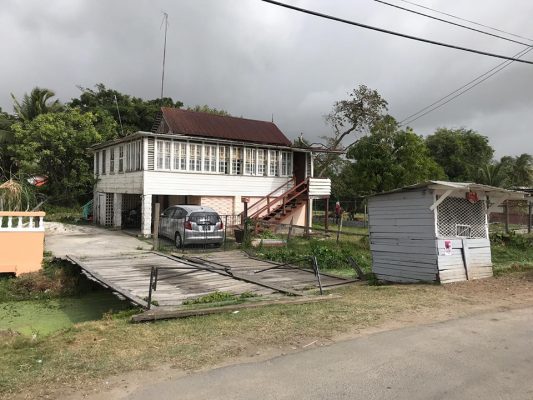 Around the Web