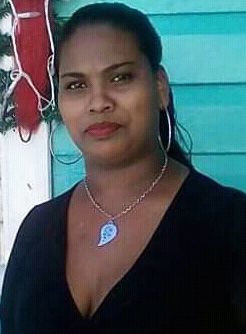 After managing to evade the police for three weeks, Fazil Osman, the farmer who is accused of brutally chopping his reputed wife, Vashtie Mahase while she was accompanying a rural constable to serve a protection order on him at Mahaica has been arrested.
This was confirmed by Commander of 'C' Division Calvin Brutus who informed Stabroek News that Osman, 39, was arrested by the police around 3.30pm yesterday at Mahaica, East Coast Demerara.
He is currently in police custody assisting with investigations.
Mahase, 21, was attacked and chopped on February 24th.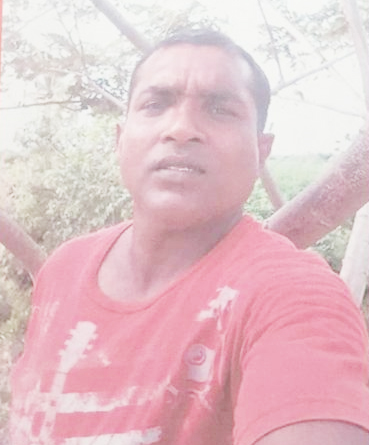 Prior to being chopped, Mahase had reported to the police at the Mahaica Police Station that Osman had beaten her.
The investigating rank later instructed that she return with her alleged abuser, who by then had accused her of stealing his money when she visited their house to remove her clothes.
Before that, she had asked the police to accompany her to the house but they said they had no one available. The alleged perpetrator demanded that she repay the money and when she indicated she was unable to do so, Mahase said the rank told her to see if they could reconcile.
On February 24th, she had enough and returned to the station and asked that the man be served a protection order.
She was told she had to accompany the female Rural Constable (RC) to identify the man and even though she expressed concerns about doing so, she was reportedly told that she had to accompany the officer. After the suspect attacked Mahase, the RC fled for her safety.
During last week, Brutus had told Stabroek News that the police were investigating the conduct of the RC, who has since resumed duty. Following the incident, the rank was on sick leave.
Mahase was discharged from the hospital earlier this month but fled her home in fear for her safety.
Her mother, Zorina Mahase, had told this newspaper that the suspect had even threatened to end her (Zorina's) life. Up to then, Zorina said the man had said that he would not surrender to the police.
Zorina said from the inception, the suspect wanted to "get rid" of her since he is under the impression that she encouraged her daughter to leave the relationship.
Zorina yesterday expressed relief upon learning that the suspect had been arrested. She said she hopes that justice will take its course and Osman will face the full force of the law.
Around the Web