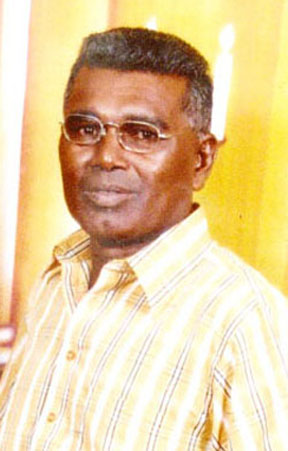 The trial of Victor Bobb for the 2010 murder of Supermarket owner Dennis Ramah commenced yesterday morning before Justice Navindra Singh and a 12-member jury at the High Court in Georgetown, where the deceased's widow identified the accused as the man who shot and killed her husband.
The charge against the young man is that on November 16th, 2010 at the L & D Supermarket at Second Street, Chateau Margot, East Coast Demerara, he murdered Ramah.
Testifying yesterday was the wife of the deceased, Loraine Ramah, who, despite several suggestions by defence attorney Latoya Roberts that it was not the accused who shot her husband, maintained strongly that it was Bobb who carried out the act.
In her emotional testimony, during which she was moved to tears, Ramah exclaimed, "Is he (pointing to the accused sitting in the prisoner's dock) who shoot and kill my husband, my life partner."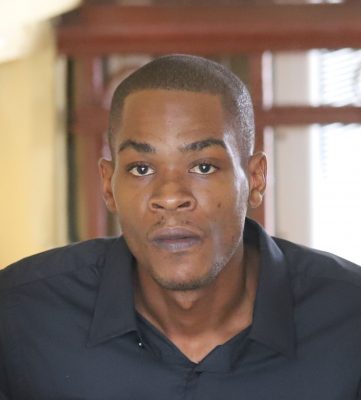 Ramah said that she was not just blaming someone for the death of her husband, while again stressing that it was Bobb who she saw shoot at her husband.
She sought to repeatedly emphasise that she was present when gunmen stormed into their supermarket and saw the entire ordeal unfold before her eyes.
She dismissed suggestions from counsel of ever being shown any photograph of the accused between the time of the incident and when she identified him to investigators at an identification parade.
Also testifying yesterday was a member of the Chateau Margot Community Policing Group who recalled being on patrol duty in the area at the time when he heard loud explosions of what sounded like gunshots.
He said moments later, he saw a group of men fleeing from the direction of the Ramah's Supermarket/home.
This, he said, raised his suspicion and he decided to give chase in a bid to intercept the men when he was confronted by the accused, who shot at him with a gun he (Bobb) was carrying at the time.
The man noted that the matter was later reported, investigations were conducted and the accused was arrested and charged with murder.
The trial continues this morning at 9.
The state's case is being led by Prosecutor Abigail Gibbs, in association with Tuanna Hardy and Teriq Mohammed. On the morning in question about 9.30, a group of five men entered the business premises of the L & D Supermarket at Second Street, Chateau Margot, where they held up the employees and placed them to lie on the ground.
Of the group, two of the men were armed; one with a gun and one with a knife.
Police said Ramah, 64, the owner of the business, raised an alarm and armed himself with a cutlass.
He managed to wound one of the perpetrators but was shot twice to his chest.  The bandits subsequently ran out of the house.
Around the Web