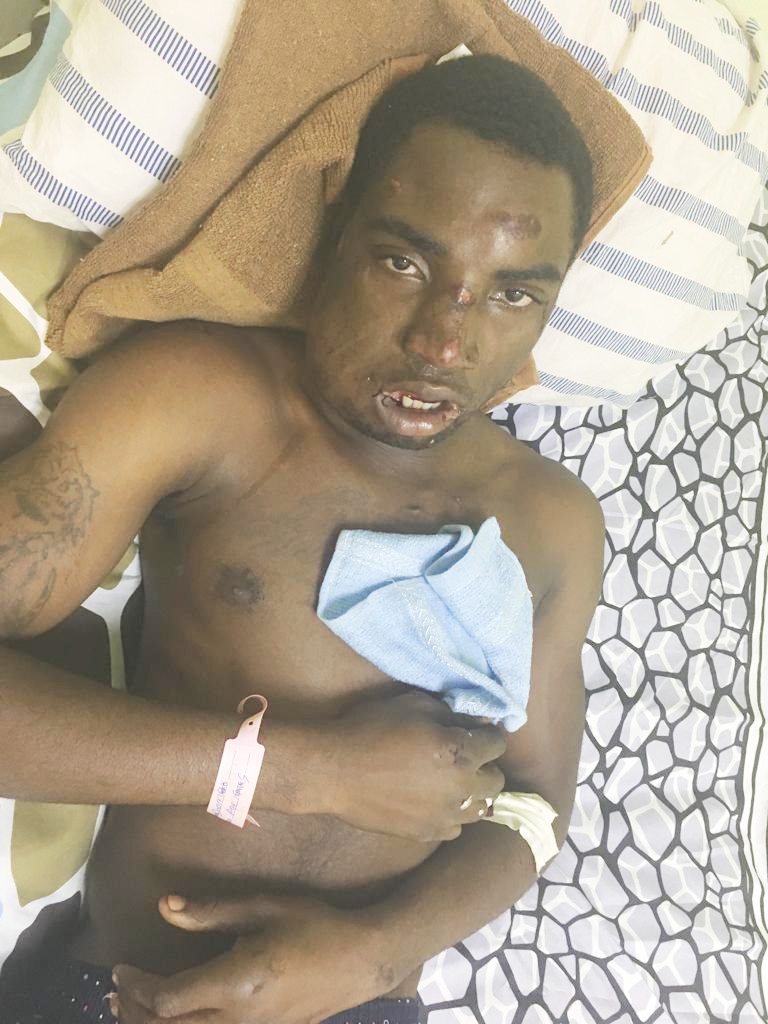 Investigators have managed to gather additional statements in connection with the wounding of Rasville teen, Shamar Tanner, who had accused the police of severely beating him early last month.
Contacted for an update on the matter, Crime Chief Lyndon Alves recently told Stabroek News that the police obtained a statement from Tanner during last week. "…We got additional statements from persons that he (Tanner) would have mentioned," Alves said.
The investigation is being spearheaded by ranks of the Criminal Investigations Department (CID), Eve Leary.
Tanner, 19, a labourer attached to John Fernandes Limited, sustained severe injuries to his face and lost several teeth during the incident which occurred around 7pm on March 8.
He had alleged that he was assaulted by lawmen, resulting in his hospitalisation.
Michelle Nieuenkerk, the injured teen's aunt, had said Tanner was standing at the corner of America Street, where he was about to light "a joint" when he noticed the police approaching.
As a result, Nieuenkerk said, Tanner ran and was allegedly chased by the ranks, who severely beat him in his face with a gun while asking for the cigarette.
Tanner lost consciousness and was picked up and taken to the Georgetown Public Hospital. He was hospitalised for almost two weeks until his discharge on March 21. Tanner is currently at home recovering.
The police had initially denied any of its ranks were involved in the incident. Instead, they had said that Tanner's injuries were inflicted by a man who has since been identified and is being sought.
Police spokesman Jairam Ramlakhan, in a press statement, had said that on the night of the incident, police ranks conducting a foot patrol on America Street, Georgetown observed the suspicious actions of Tanner, who, upon being approached, ran in an eastern direction.
 "During the process of running away, a male who has since been identified and is currently being sought, reportedly hurled a piece of iron at Tanner, which struck him in the face, resulting in his injuries," Ramlakhan had said.
He emphasised that members of the force did not have any physical contact with Tanner at any point apart from escorting him to the hospital.
However, Tanner's relatives have said that based on what he related to them, he was not taken to the hospital by the police but by a minibus driver and conductor who are known to him.
Commander of 'A' Division Marlon Chapman had previously told Stabroek News that three ranks were placed under close arrest in relation to the matter.
Alves, in a recent telephone interview with this newspaper, said that the three ranks who were fingered in the matter, have been interviewed by the police as the probe continues.
 "…I know the names of police men would have been called and those ranks were interviewed by CID headquarters also and provided statements," Alves said.
He, however, could not confirm if they remained on duty.
Around the Web