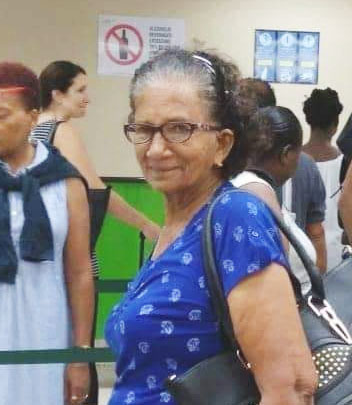 Taken before the Fort Wellington Magistrate's Court to be charged with the murder of her mother, Rookmin Jameer, the accused, Kamela Jameer, fainted in the docks, delaying her arraignment.
Kamela, 43, of Tempe Village, West Coast Berbice, yesterday appeared before Magistrate Rabindranauth Singh, who was unable to read the murder charge to her, after she fainted and could not compose herself while in the docks. 
Jameer cried profusely while waiting in the court's briefing room for her matter to be called. However, as she entered the courtroom to answer to the charge, she immedia-tely fainted.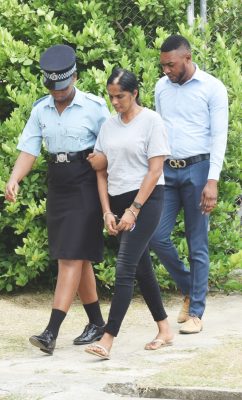 The court was then placed on recess, as ranks took the accused to the briefing room to revive her. However, when the woman returned for a second time, she continued to cry and once again, could not compose herself.
Three officers proceeded to lift her out of the courtroom after the magistrate said that he could not read the charge due to her condition. Magistrate Singh explained that he would only take the swearing of evidence from the police.
Stabroek News was told that Jameer, who the court ordered undergo a psychological evaluation, was taken to the Fort Wellington Hospital for medical attention. She is expected to return to court today.  An autopsy carried out on the body of the pensioner, known as 'Jocelyn', 71, of Tempe Village, West Coast Berbice, revealed that she died from shock and haemorrhage due to an incised wound sustained on her neck.
Other relatives of the accused and the victim who were present at court yesterday were all seen crying as the events of the day unfolded.
Around the Web