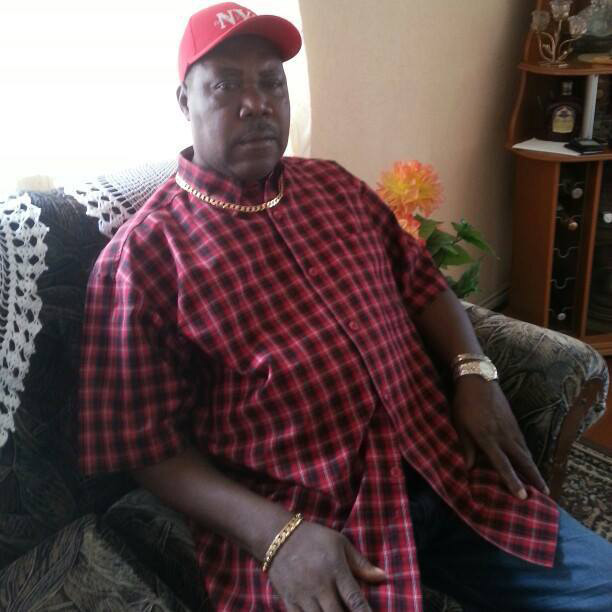 The police have not yet made any arrest in connection with the murder of moneychanger Prince Phillip Alleyne who was shot during a robbery outside Ashmins Trading building on High Street, Werk-en-Rust, Georgetown on Tuesday.
A police source yesterday informed Stabroek News that while no arrest has yet been made, investigators have questioned several persons as the probe continues.
Alleyne, 57, a resident of Lot 88 Public Road Grove, East Bank Demerara was shot in his head  around 10.40am, just after he had parked his motor car outside Ashmins Trading building.
He was rushed to the Georgetown Public Hospital where he succumbed about an hour after, while receiving medical attention.
An autopsy performed on his remains yesterday showed that Alleyne died as a result of shock and haemorrhage due to the gunshot wound.
The incident occurred on the western side of the Ashmins Trading building, between Hadfield and Leopold streets, less than an hour after Alleyne had left his home to ply his trade on America Street.
The killing was done by two men on a motorcycle, who were both armed with handguns and dressed in Muslim attire. They managed to escape with Alleyne's licensed firearm and an undisclosed amount of cash.
Reports reaching Stabroek News had revealed that it is customary for Alleyne to park his car at the spot and walk to America Street, to ply his trade. He would later return to his car after completing the day's business.
The police in a press release had said that enquiries disclosed that Alleyne left his home in his motor car, PMM 9512.
He then proceeded to Georgetown where he parked after which he was confronted by the two bandits. A scuffle ensued between Alleyne and his attackers during which he was shot and relieved of the cash and his firearm. The attackers escaped on the motorcycle.
Persons around the area had related to this newspaper that they were carrying out their daily activities when they were alerted about the incident upon hearing the sound of a gunshot.
Andrea Benjamin, a relative of Alleyne had related to Stabroek News that several years ago, an attempt was made to rob Alleyne in the Stabroek Market area. "We had an incident before yes, it was like years ago but it was a minor incident," Benjamin had said.
That incident, according to Benjamin had also occurred while Alleyne was on his way to work.
Around the Web