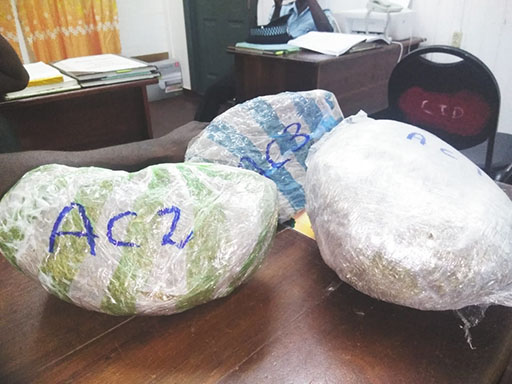 A Special Constable stationed on the East Coast of Demerara was remanded to prison yesterday after he was charged with the illegal possession of a quantity of narcotics.
Juel Connell, 22, of Lot 1248 Cummings Park, Sophia appeared before Magistrate Rochelle Liverpool at the Sparendaam Magistrates' Court. He denied the allegation which stated that on April 12 at Success Railway Embankment, ECD, he had 2.2 kilogrammes of cannabis in his possession for the purpose of trafficking. Bail was refused and the matter was adjourned to April 30.
Connell was taken into custody last Friday following the discovery.
The police had said that around 7pm, ranks of a mobile patrol observed Connell acting in a suspicious manner.
Upon being app-roached, Connell repor-tedly stopped his motorcycle and dropped a bag.
The same was later retrieved after which three parcels of cannabis were found.
Around the Web