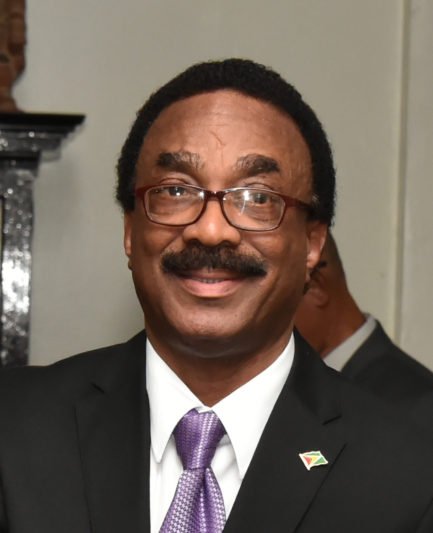 While legislation that deals with unexplained wealth already exists, Attorney General (AG) and Minister of Legal Affairs, Basil Williams SC says that it will be given a second look.
Recently, this issue has been on the front burner in neighbouring, Trinidad and Tobago. There have been mixed reactions to the introduction of the Civ­il As­set Re­cov­ery Un­ex­plained Wealth Bill by that country's AG Faris Al-Rawi. The bill seeks to es­tab­lish process­es to track and probe un­ex­plained wealth, par­tic­u­lar­ly re­gard­ing peo­ple sub­ject to in­ves­ti­ga­tion un­der the Pro­ceeds of Crime (POC) Act that cov­ers over 20 of­fences from drug/arms/hu­man traf­fick­ing to cor­rup­tion and bribery.
This newspaper had earlier this month asked Williams whether his office will be drafting new legislation to deal with instances of unexplained wealth in Guyana. In response, he said that such legislation already exists. He singled out the State Assets Recovery Agency (SARA) legislation, as well as the laws governing the Guyana Revenue Authority (GRA), which were in place "ever since" and which are akin to unexplained wealth legislation. The former, he said, has a section which talks about an irresistible conclusion about someone's wealth; that is, if they have wealth and they can't explain how they were able to obtain it.
 "We will have to look at what exists," he said, before noting that he and Al-Rawi have worked together closely and as a result he [(Williams] "will look and see what he has."
SARA Director Professor Clive Thomas and Deputy Director Aubrey Heath-Retmeyer had told Stabroek News in December that unexplained wealth will get some attention this year.
Thomas had emphasised that the agency would like to focus on the modification of the law. "We feel that the country needs legislation …it may be under SARA or SOCU, we don't know, but a new institution to deal with unexplained wealth. This will be something separate from the agency," he said.
According to the Director, the burden should be put on those who have wealth to explain where they have gotten it from. "Right now, what we have to do is to prove how they accumulated this wealth but in other countries like US and Canada, there is a category called unexplained wealth… so if you are unbelievably wealthy (and) you have no source or visible source of income, you have to explain how is it that you accumulated this wealth," he had stressed.
Asked what has prompted this line of thinking, Heath-Retmeyer had explained that the agency has taken note of the big buildings being constructed around the country. "…From practice, the agency is seeing things going up all over this country and …while we don't want to accuse anybody, people have written to the Director and other agencies stating that they know that this man don't have any particular job…," he said.
Al-Rawi, on April 5th, introduced a 75 clause bill specif­i­cal­ly craft­ed to take the prof­its out of crime, which is the num­ber one is­sue af­fect­ing T&T, according to a report published in the Trinidad Guardian.
The AG, according to the report, as­sured that the bill will not go af­ter tax­pay­ers and the work­ing class who can eas­i­ly iden­ti­fy how they ac­quire their wealth and as­sets, but ban­dits who wear gold chains and dri­ve around expensive cars, such as BMWs.
"That is not the case with peo­ple who have umpteen as­sets that they can­not ex­plain or where they are hid­ing their as­sets by not de­clar­ing who they ac­tu­al­ly are," he was quoted as saying. Al-Rawi said, too, that he did not expect the opposition to support the piece of legislation.
Opposition Leader Kamla Persad-Bissessar subsequently labelled the bill as dangerous and warned that she will challenge it in court if it is passed in its current form, according to the Trinidad Guardian. She took a swipe at the AG, questioning how he came to acquire property in Port of Spain.
An amend­ed ver­sion of the bill has already been passed in the House of Rep­re­sen­ta­tives by Gov­ern­ment and Op­po­si­tion and fur­ther amend­ments will be brought in the Sen­ate on Tues­day.
Around the Web