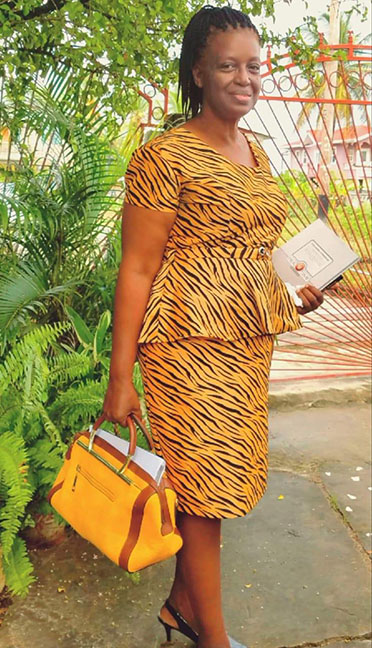 She started her journey in the education field as a trainee teacher at the tender age of 15 and for 40 years was methodical and committed to improving the sector that prepares the leaders of tomorrow. Genevieve Whyte-Nedd retired 8 years ago as acting Chief Education Officer (CEO) after a fulfilling, yet at times difficult career.
But the battles she fought in her quest to improve the sector—winning some and losing others—did not go unnoticed and in February she was awarded the Golden Arrow of Achievement by a country which she said, "I really love." She said she is grateful to those who nominated her and to the Ministry of the Presidency for approving the nomination, but most of all she is thankful to her God for keeping her alive and guiding her path over the years.
In the court of public opinion, there is a consensus that she should have been confirmed in the position of CEO and there have been many debates about that not becoming a reality, but as a staunch Seventh-Day Adventist, Whyte-Nedd does not dwell on this.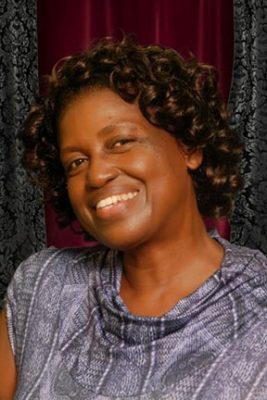 Her only response when the issue was broached during a sit down with the Sunday Stabroek was: "I am a God-fearing woman and the same God who plotted my path throughout, He knew why He made it end that way… I just want the public to know that I am striving and wallowing in the goodness of God. Since I retired, I am just wallowing in the abundance of God. He has been taking care of me… I am an intelligent, wise, black woman…"
Whyte-Nedd said her life has been fulfilling and has seen her achieve many things through her belief in God. Importantly, also, she has seen her two children become respected professionals themselves, one is a doctor and the other is a teacher. Her husband, Aubrey Nedd, is also a retired teacher.
Functioning at a senior level in the Ministry of Education, she has worked directly with three former ministers: Dr Dale Bisnauth, Dr Henry Jeffrey and Shaik Baksh and she has descriptions for all three of their tenures while she was directly under their supervision
"Each of those ministers had their own profiles [and] temperament getting things done," she recalled. "Minister Bisnauth respected me a whole lot and utilized my skills, Minister Jeffrey, he never called me Mrs Whyte-Nedd, he always called me Lady Whyte-Nedd… He gave credit when it was due and when we fell out, we fell out, but we fell back in because he was my superordinate and I gave him the due respect."
As regards Baksh, under whom she retired and who many believe should have confirmed her in the CEO position, Whyte-Nedd they had their "little brushes" but "at the end of the day, he too was my superordinate and I made a conscious effort to show respect to him."
On her last day at the ministry she said, she told him: "It was very, very interesting working with you…"
Trainee teacher
As a young teenager, Whyte-Nedd, as a student of the Golden Grove Secondary School, wanted to become lab technician following a tour of the laboratory at the Georgetown Public Hospital. She did well and was on stream to get her dream job, but her age was the stumbling block as she could not have been employed at 15.
The eldest of nine children, her parents having divorced, she decided to get a job to assist her mother in supporting her siblings and the only one available was trainee teacher.
That began her career in education at what was then the Ann's Grove Methodist School. She lived in Ann's Grove at the time and today remains in the village even though, as she puts it, she has "dual-citizenship" as she was born in Linden before moving to the East Coast village.
Encouraged by a senior teacher to attend training college, Whyte-Nedd went on to be trained and even though she was too young to be admitted, she aced the interview done with the head of the college and was accepted. She has not looked back since.
"That's something I have kept with me over the years. Whoever I worked with, all my supervisees I say, 'If you want to be a professional and an expert in a field go for your training,'" she said.
Upon completion of her studies she returned to the Ann's Grove school and was assigned to work with a senior teacher. Her senior at the time was the man who eventually became her husband.
Because she was trained as a nursery school teacher, Whyte-Nedd was eventually assigned to head the nursery school in the area, as she puts it, moving through being a trainee teacher to an administrator. It was new but there were persons who were willing to assist her and because she was not too big to learn, she quickly got the hang of things.
Her job also entailed being a workshop leader as nursery education was still new. There were daily workshops and as things improved in the system those started to be held once per month. She was also afforded the opportunity to be part of the nursery education leaders training programme. At the time she was the youngest in the programme.
"That was a very rich and enlightening programme, it had to do with leadership. I learnt so much that I could have applied immediately to what I was doing at the time," Whyte-Nedd recalled.
Blazing a trail, Whyte-Nedd was later appointed District Education Supervisor in Region 10 and by then her husband was working at Mackenzie High School. She served in that position for 10 years, but not just in Region 10, also in Georgetown and then Region Four at the Department of Education at Triumph.
In 1990, she was appointed a District Education Officer for the East Coast and by then she had completed her first degree in school administration at the University of Guyana. At that time, the schools in the region extended to Moblissa and Dora and some of the challenges faced by children in those area was transportation. They were forced to walk 4 hours to get to school. A bus was eventually provided and though it could not accommodate all of the children, it brought some relief.
Her next appointment was as Regional Education Officer for Region 4; she was the first woman to be so appointed, even though another woman had acted in the position prior. She was not only the point person for the entire region, but had to supervise, be accountable and keep her ears to the ground to make sure the goals were being accomplished.
Her time at Triumph had prepared her for the new assignment, which though it was not easy, she was able to enjoy it immensely as she was able to apply all she had learnt over the years. At that time, she was also managing her children's education.
"I believe in education, so I am not going to exclude my children from the loop in terms of getting the best education. So, I really tried to balance my work and managing my children," she said.
Assistant Chief Education Officer – Nursery was her next assignment, which saw her move to the Ministry of Education office at 21 Brickdam. By then, she had her second degree.
Her focus was now primarily on nursery education and she was very involved in the purpose-built school, reviewing the curriculum and the training of nursery field officers who were tasked with making a school a model and then moving on to assist a weak school. One hundred purpose-built schools were built with the support of UNICEF. During that time as well, infant field officers were also trained to assist the nursery school children to transition to primary school.
It was all about making the classroom stimulating for the children and while Whyte-Nedd said it was a lot of work, eventually persons bought into it and even teachers of the older children worked on making their classrooms more stimulating.
Her job also entailed travelling to various countries and she learnt a lot some of which she was able to implement during her tenure. She also assisted other countries with training.
During that time, she acted as Deputy Chief Education Officer – Administration and eventually she moved into the position of Deputy Chief Education Officer responsible for development and this encompassed the National Centre for Educational Resource Development, the Cyril Potter College of Education and all of its satellite centres and anything that had to do with development in the sector.
Whyte-Nedd was instrumental in introducing the radio Mathematics programme and while she admits it has its challenges, she believes that these can be worked out and if the radio signals are not reaching certain communities then the programme can be tweaked and done differently in those villages.
Acting CEO
Whyte-Nedd's final position in the sector came when she was asked to act for then CEO Ed Caesar who was proceeding on a year's leave and even though at the time she felt she was not fully prepared she took it in stride and performed all of the duties and functions that came with the position.
At the time, many other officers were also on leave and it was she and then Deputy Chief Education Officer – Administration Owen Alleyne who held the fort and they did so competently.
"I managed and the time was up, and Mr Caesar returned and then eventually he retired and so from 2005, I had to hold the reins again for five years," she said.
Looking back, Whyte-Nedd said she learnt at a lot and she gave a lot of credit to the Ministry of Education as this encompassed her schooling, the quality of teaching she received that impressed her and helped her when she became a leader.
She has become a pro at writing proposals. In fact, she said it is something she can "close my eyes" and do and there is a long list of persons who played an integral role in helping to make her who she is today.
She stressed that leadership is not about hugging things to one's bosom but helping one's supervisees to grow.
When she finally exited the sector, Whyte-Nedd did so without any pomp and ceremony and that was her request. She prepared for that day long in advance and so the handing-over process was short, and she exited the building quickly.
"I remember what I was wearing on that day," she said. "I remember the colour of my handbag. I prayed before I crossed the road. I went into my car and I called my son and I said, 'Today is my last working day and I want you to drive'… And that is how I exited the Ministry of Education."
But her retirement did not last long as shortly after she was snapped up by the Guyana Conference of Seventh-Day Adventists where she worked for 7 years.
Today she is truly on retirement, but still working on projects and she said through the years her mother's words: "work as if somebody is always watching you," were always there as she chartered a course for herself.
Around the Web