The reading of an attempted murder charge against Nigel Henry and Jermaine Alonzo, the two men who allegedly attacked gold miner Oris Moonsammy at Baramita, in Region One, has been deferred until next month after police were unable to secure a translator who could relate the allegations to the men.
Chief Magistrate Ann McLennan yesterday transferred the case to at the Mabaruma Magis-trate's Court, where the charge is expected to be read next month.
After the two men were brought to the city court on Thursday afternoon it was discovered that one of them didn't speak English but was well versed in the indigenous Carib language. As a result, the matter was stood down to allow the prosecutor to try to locate a translator.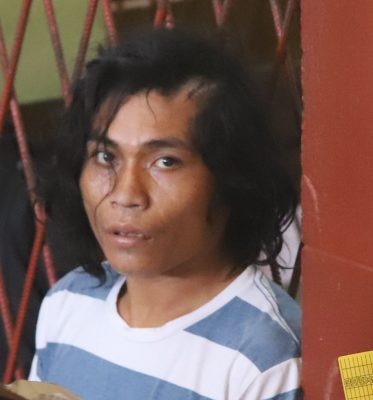 The charge to be read alleges that on April 20th, 2019, at Central Baramita, North West District, with intent to commit murder, Henry and Alonzo unlawfully and maliciously wounded Moonsammy.
The police allege that after leaving his home to go to work, in the vicinity of Flat Creek, Moonsammy, 27, encountered the two defendants, who attacked. He received a deep laceration from one side of his neck to his spinal cord. He was subsequently taken to the Baramita Hospital but was referred to the Guyana Public Hospital (GPH) for further treatment. The two accused were later arrested, told of the offence and cautioned. Moonsammy is currently hospitalised at the GPH.
Around the Web