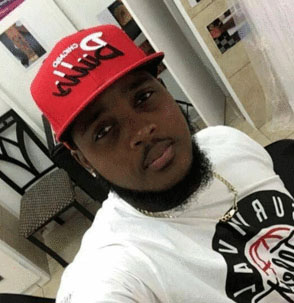 (Barbados Nation) Tuesday night's killing of a tattoo artist, who was shot 16 times, has left his family in a state of shock.
Shaquille Toppin, 24, was gunned down outside his home in Danesbury, near Retreat Road in Black Rock, St Michael, around 9:55 p.m.
Sister Zonel Forde said they were still trying to come to grips with the tragic circumstances, as they comforted each other.
"There is nothing I can say to describe what happened; seeing him lying on the road was just horrific," she told THE NATION on Wednesday afternoon. "He was with us here inside and said he coming back. Then we heard the gunshots and immediately we dropped to the ground. Down here was chaotic."
Around the Web