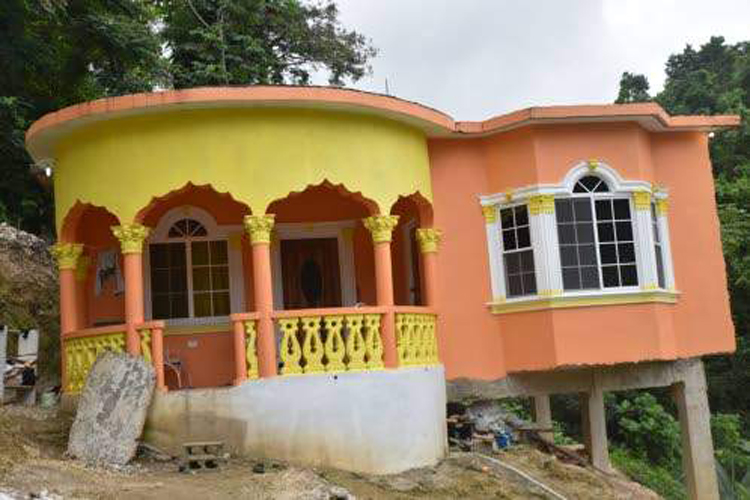 (Jamaica Observer) DIANA Raffington was weak, but the lives of her two children were more important than hers.
The 51-year-old Portland woman, wounded and confused about the situation she found herself in, could only urge her 11-year-old son to "run".
The two were sprawled on her veranda in Zion Hill in the parish playing a game of Candy Crush last Tuesday, shortly after 7:00 pm, when two masked men approached them.
The hoodlums proceeded to beat the woman mercilessly before slashing her throat, the Jamaica Observer North & East was told during a visit to the parish last Wednesday.
"Him was there when it happened. Him say him and him mother was playing Candy Crush on the tablet when the man dem just run up, two of them mask up and just run up and start lick her wid the gun and then just slash her throat.
"According to what him sister tell me, the mother was telling them to run because she realised that she was getting weak when dem was beating her. She didn't want anything to happen to them so she was just telling them to run. I got a call when it happened, and so I came here this morning (Wednesday)," the father of the young boy said.
The child, who also spoke to Observer North & East, said he was feeling "sad" having suffered through the ordeal. He said his 18-year-old sister was doing the dishes when the incident occurred.
"My mother was asking them what she do, but they told my mother to shut up; them was beating her then them just cut her throat. Mi sister open the door and drag mi inside. Them run off after that," the visibly traumatised child told Observer North & East.
Raffington's murder was the first recorded in the parish, which had a total of 15 murders at the end of 2018.
Neighbours who spoke to Observer North & East said Raffington had lived in the community for approximately three years.
"I never really know her, but mi see her pass go and pass come. She is not originally from here; she's from Windsor Forrest, but it's really bad what happen. It's the first something like this happening up here. This is the first, first, first. We feel very bad about it. Fi she get killed in front of her 11-year-old son, that is bad," said one neighbour who did not want to be identified.
Another neighbour, who said she knew the deceased since the two were living in another community, stressed how horrible the crime is.
"Last night (last Tuesday) when mi hear mi sister a call mi, mi don't come out because mi never want mi pressure go up. Mi a go dead enuh, but mi nuh want to dead suh. The only thing mi do a look out and see whole heap a people. Mi see 'bout four police jeep. A early, early them kill Diana. Mi nuh sleep all now because Diana a somebody weh mi know. I know that lady from I live inna Gussy yard and I live in Gussy yard from mi a 18 years [old]. She is a nice, nice lady weh just done build her house and not even live in deh good. A Sunday she a pass a go church wi talk. I never know this would happen to her," the woman said.
When contacted, the Portland police opted not to give any detail about the murder, stating that no motive had been established yet.
Around the Web