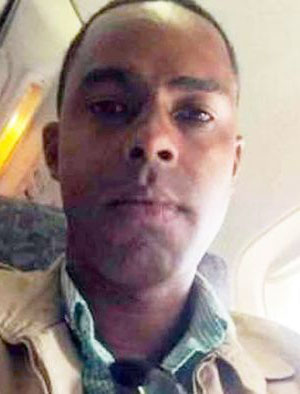 (Trinidad Guardian) Dillian Johnson, who was granted humanitarian protection, is preparing to move to Scotland after he was granted his biometric residence permit in the United Kingdom on Monday.
Johnson, an ex-friend of Chief Justice Ivor Archie, fled the country in December 2017 after he was shot at his Gasparillo home. He claimed then that he was a victim of a targeted hit.
He had initially applied for asylum in the UK but was refused and instead granted humanitarian protection for the next five years.
According to a letter obtained by Guardian Media from UK sources, his MP Jessica Morden of Newport East, wrote to him indicating that he was officially granted humanitarian protection by UK Visas and Immigration.
The letter stated that Johnson was now free "to seek employment, access public funds and move to any town or city within the UK unrestricted."
Morden also stated in the letter: "You indicated your intention to move to Scotland and I wish you well with this relocation."
Guardian Media contacted Morden's office and the office manager who would only give her first name is Lynn indicated," We have no comment on this matter."
Johnson was questioned via email why the move to Scotland?
He replied, "I always had an avid interest to play the Scottish national instrument which is the bagpipes. I always wanted to visit the following places as it resonates inspiration especially for writing(sic) Loch Ness, Isle of Skye, Battle of Bannockburn, Tartans and Kilts, they also have some of the best breweries and beers in the world."
Guardian Media also questioned whether his move had to do with ongoing threats on his life. He responded, "I can rest assured that I will not be getting any unwanted guests as the UKVI and other security agencies have guaranteed my safety which is of paramount importance."
Allegations surfaced in 2017 that Chief Justice Ivor Archie tried to influence Supreme Court justices to change their personal state-provided security in favour of a private security company that employed his "close friend" Dillian Johnson, a convicted felon, as a consultant.
Around the Web