(Trinidad Express) A Moruga fisherman was fined $35,000 for possession of protected animals found in a mini zoo at his home on Wednesday.
Seon Sterling Singh, of L'anse Mitan Road, was ordered to pay the fines forthwith or serve time in jail.
Singh pleaded guilty to seven offences of possession of protected animals.
St Mary's police officers found a sloth, a capuchin monkey, a capybara and four Hans macaws on the fisherman's premises.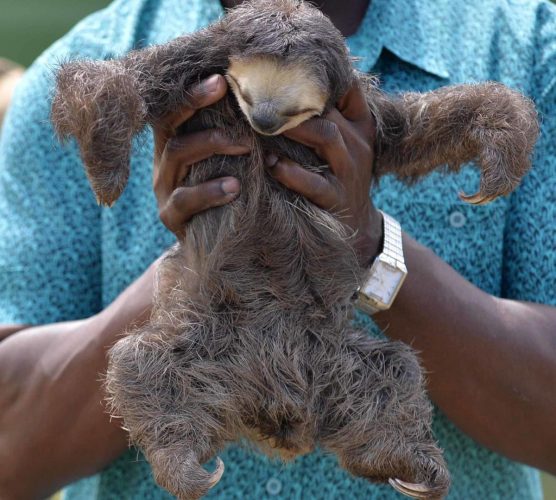 PCs Phagoo and Bissoon were conducting a police exercise around 7.10 a.m. when they found the sloth tied beneath a tree, and the capybara tied to a post outside the house.
The monkey was also tied and the macaws were in a cage, police said.
When questioned Singh said he did not have a permit to have the protected animals on his premises.
Officers of the Forestry Division were contacted and arrested Singh.
He taken to the Moruga police station where he was charged with the offences game warden II Andy Singh.
On Thursday Singh appeared before Rio Claro magistrate Nalini Singh.
The magistrate fined him $5,000 for each offence which should be paid forthwith, or serve one month in jail consecutively.
The animals were to be taken by the game wardens to the Emperor Valley Zoo after the court hearing.
Around the Web