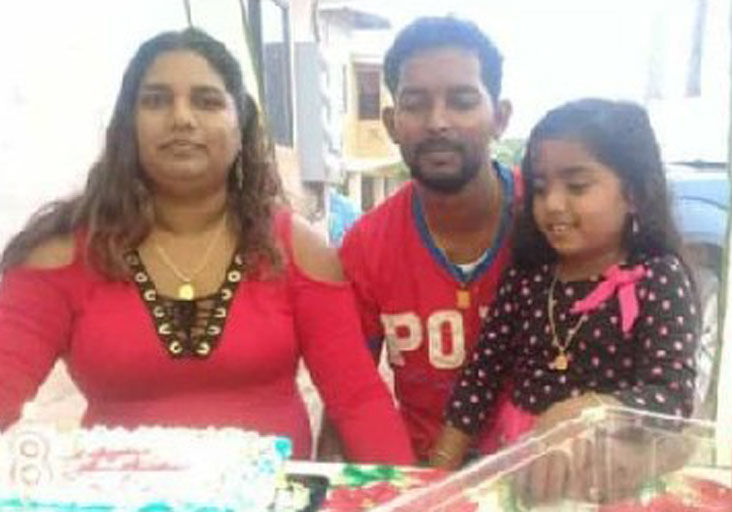 (Trinidad Express) Evidence is growing that Cunupia doubles man Barry Choon killed his family before he committed suicide in Toco more than a week ago.
Police found the weapon in the vehicle used to slit the throats of his pregnant wife, Shalini Sookdeo-Choon, and his daughter Sarah, before he likely turned it on himself.
The weapon – a box cutter – was found on Choon's lap where he sat in the driver's seat of the family's car, police said.
 
Police said that an autopsy found that Shalini Sookdeo-Choon was five months pregnant with her third child at the time of her killing on April 12.
Sookdeo-Choon would have given birth in August.
She had the couple's second child last year – a boy – Jacob, seven months old.
The infant was next to her in the back seat when the bodies found in the car parked at Hambug Trace.
Choon, his wife and seven year old daughter Sarah, pathologist found, died by cut throat injuries.
Jacob had been smothered to death.
To his family, Choon was a kind and gentle man who loved his children more than life.
The 35 year old doubles vendor lived with his wife at his family's home at Welcome Road, Cunupia.
Police said on Tuesday that the investigation is open, and they are still interviewing relatives and friends to try to find out what led to the killings.
Around the Web