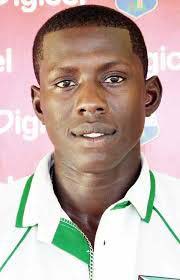 Chairman of the South Essequibo Cricket Committee (SECC), Andy Ramnarine appraised 2018 as a successful year despite facing a number of difficulties but plans to march on with new initiatives in 2019.
Speaking exclusively with Stabroek Sport, Ramnarine said that the SECC has been able to successfully complete all of its tournaments for the year totaling five.
"I would say it was a successful year for us, we managed to complete all five of the tournaments we had for the year," Ramnarine stated.
The tournaments included four T20 competitions with the New Opportunity Corps (NOC) winning three and Imam Bacchus winning the other. In the 40 overs tournament, Aurora Knight Riders were crowned champions.
With those competitions, the Guyana Cricket Board Public Relations Officer corroborated the success of the SECC with the likes of Anthony Adams, Akeni Adams and Richardo Peters making it to the Essequibo Senior Franchise along with Orlando Jailall, Shane Wong, Sherlan Anthony, Joel Fortune, Saeed Hack, Slyvan Williams, Lalita Petterson and Lisa Charles all making it to the Essequibo teams across various levels.
In addition, the committee has seen the inclusion of two new financial members, GT Warriors and United Warriors bringing the total to 10 affiliated teams, eight financially affiliated and 12 playing teams.
Ramnarine also noted that the committee has managed to host a fruitful umpires clinic with four persons being certified.
Ramnarine  spoke of the lack of active grounds in the district with only Pomona Ground being available.
"What bothers me most is the lack of grounds, only Pomona Ground is available, NOC ground is out for the last two years, Golden Fleece is under repair and Suddie is under repair by the Neighborhood Democratic Council and the Cricket Committee."
With the weather also a factor, Ramnarine said it is his hope that the weather is kinder this year and the grounds become available so that more cricket can be played this year.
Sponsorship has not been as much as was expected but Ramnarine assured that the body will be aggressively pursuing more sponsorship in the new year as he intends to bring up this topic when they meet later this month.
To complement his vision for 2019, the chairman explained that when the body meets, he will also be focusing on the return of  Primary Schools cricket along with a programme in the Secondary Schools where tournaments are played regularly.
Clubs in the district also adopt schools to have a mentorship programme.
High on his agenda is female cricket with the possibility of having many female tournaments as the men have in the district.
Around the Web