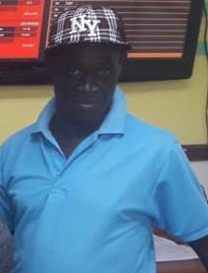 Senior Organising Secretary of the Georgetown Dominoes Association, the ever popular Mark 'Jumbie' Wiltshire's birth anniversary dominoes competition will commence tomorrow at the New Turning Point Sports Bar.
According to Wiltshire, who turns 63 tomorrow, he envisages a record number of teams participating in the competition which will continue on Monday and end on Tuesday.
Commencing at 2pm, the tournament has attracted some of the country's top dominoes teams such as C7, Strikers, Rage, Spartans, Mix-Up and others who will battle for the lucrative prizes at stake
The tournament, which has an entrance fee of $15,000 with $175,000 going to the winning team along with a trophy and nine medals.
The runners-up will receive$75,000 and a trophy with the third and fourth placed finishers set to receive trophies along with the sums of $35,000 and $20,000 respectively.
The MVP of the final and the best female player on show will each receive $10,000.
The tournament will be run under the rules of the Guyana National Dominoes Federation.
Wiltshire is requesting teams to walk with a good pack of dominoes and to be on time as there will be zero tolerance for indiscipline of any kind.
All the prizes have been guaranteed, Wiltshire assured.
The sponsors are Stag beer, Big Boss Trucking Service, All Seasons racing service, Trophy Stall, Spartans, the USA/Dynasty Sports bar and Tony's Jewellery.
Around the Web