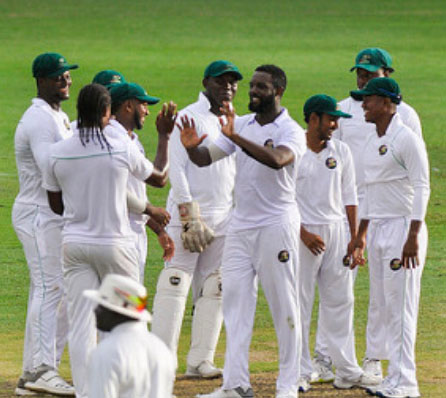 Following Guyana Jaguars' first defeat in 16 matches of the Cricket West Indies Regional Four-Day championships Sunday, Head Coach Rayon Griffith has accepted that his side was outplayed by the Leeward Islands Hurricanes.
In the last tournaments, the Jaguars have only lost four times, three to this very side and once to Barbados Pride.
"You must give them credit, I think they outplayed us in the game," Griffith said.
Looking at the match, the Head Coach believes that Montcin Hodge, who scored a century in the second innings made the difference to the outcome of the match.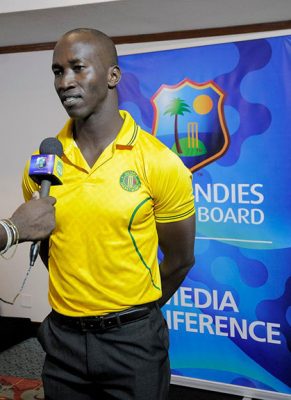 "He batted throughout the day and controlled the innings."
According to Griffith, the partnership between Hodge and Keacy Carty  of 153 runs "really changed the game."
But from his perspective, Griffith stated that he always preaches about the first innings and indicated that Jaguars did not get enough runs in the first innings.
He, however, affirmed that 291 on the final day was hard to defend especially with the pair batting well.
The fielding was also not up to scratch with a few chances going down while the setting favoured one side of the field, allowing easy runs on the other side.
Griffith, a former national player explained…"Coming down to the bottom end we did not execute well in the field and runs were given away but definitely the people played without fear."
In hindsight, Griffith said the loss of an entire session  impacted the game a lot. He said that had the time not been lost, "maybe it would have been a different ball game.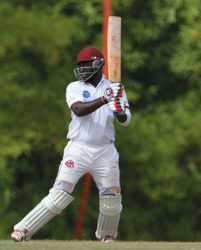 "They would have come in the same day if we were all out but they got to recover a bit," he said.
Nevertheless, Griffith took positives from the way Veerasammy Permaul bowled in the second innings, giving away just 43 runs from 34 overs.
He also claimed  four crucial wickets along. He also praised Clinton Pestano who bagged four wickets in the first innings and Romario Shepherd.
Shepherd and Pestano were praised for their batting with Pestano producing 46 in the second innings and Shepherd's  cameo all contributing to the team's all-round performance.
Around the Web