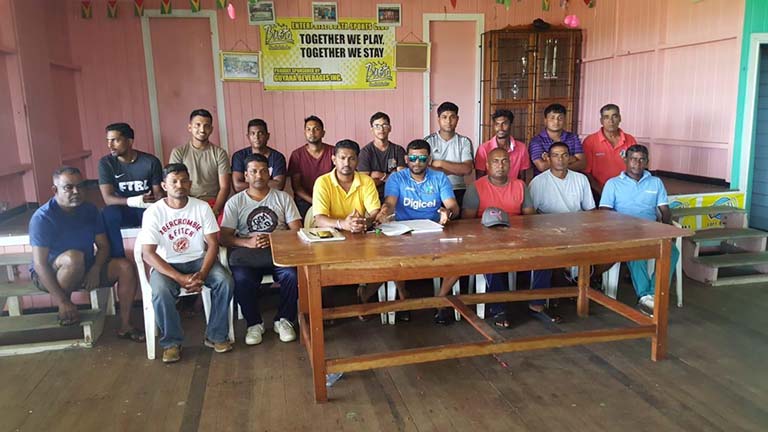 The Enterprise Busta Sports Club last week held annual elections where a number of experienced executives returned to the fold even as the body says it plans to revamp its youth programme.
The elections were held in the East Coast Demerara-based club's pavilion and saw Parmanand Dindyal returning as president for the third consecutive year.
Hansraj Sookdeo will serve as his deputy while Chanderpaul Tickram is the secretary for the third year running.
Also returning for another term were treasurer and assistant secretary/treasurer Visho Persaud and Jai Kishun.
Latchman Yadram will function as the club coach with Bishram Samaroo the A team captain and Mankat Malkishoon, captain of the B team.  Dindyal during his address emphasized the need to improve the youth programme as well as to work closely with all stakeholders including the Guyana Cricket Board and the East Coast Cricket Committee for the betterment of the sport.
He said that he supports his players and members but also advised them to let the cricket do the talking and leave the politics of cricket aside.
Tickram explained to this publication that while there is a current youth structure, the body will embark on a revamp of the U15 and U17 teams with more educational programmes scheduled.
He said that the club will revisit its yes/no initiative whereby the youths will be nurtured in an environment of yes to sports culture and no to drugs, suicide and alcohol.
With this year marking the 10th year of sponsorship by Busta, their annual T20 tournament will be bigger with an expected 20-team participation.
Tickram added that more tournaments will be introduced with the first being its local equivalent of a franchise system where the club will be divided into four zones and will play in a competition to raise funds to purchase covers for the pitch.
Also expected this year is a visit from Trinidad and Tobago club, Cosmos, who was due to visit last year.
Tickram said that the highlight of last season was the club winning the Carib Beer T20 and the 10/10 tournaments.
Around the Web